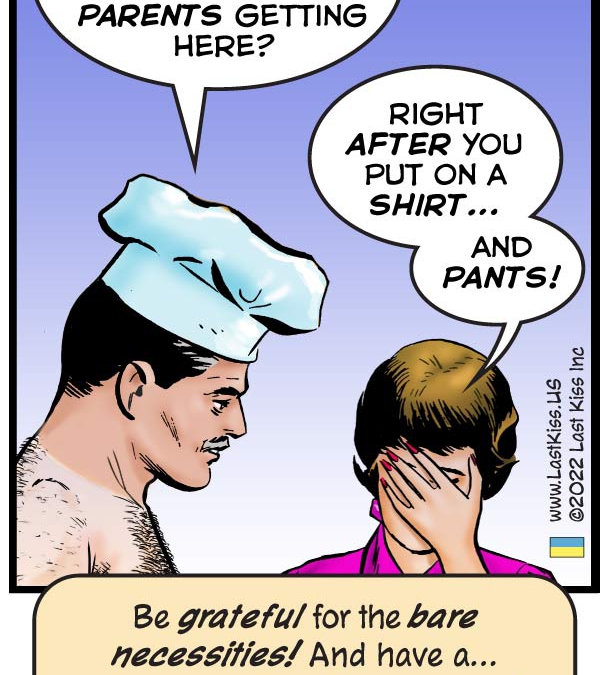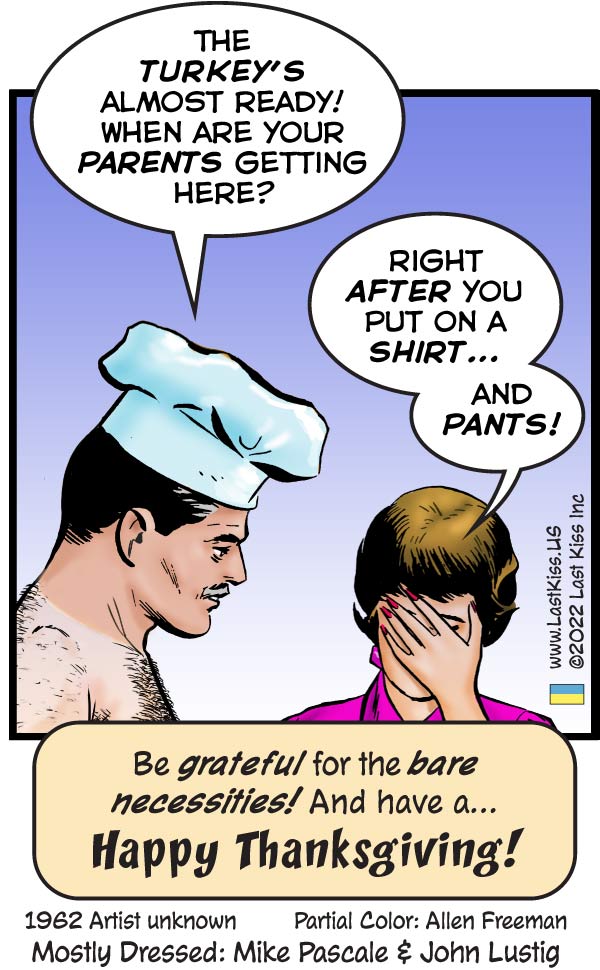 Happy Thanksgiving!
I'm feeling grateful today about many things–family, friends and great readers like you. I'm also abundantly grateful that I'm working with exceptional contributors like Mike Pascale, Tony Isabella and Diego Jourdan Pereira. I'm a lucky guy.
Original Vintage Art & Text
Transcript:
SCENE: We see a man from the top part of his bare chest. He's wearing a white chef's hat. He's facing a (dressed) woman who has one hand over her face.
MAN: The turkey's almost ready! When are your parents getting here?
WOMAN: Right after you put on a shirt…and pants!
CAPTION: Be grateful for the bare necessities! And have a…Happy Thanksgiving!
1962 Artist unknown Partial Color: Allen Freeman
Mostly Dressed: Mike Pascale & John Lustig
↓ Transcript
SCENE: We see a man from the top part of his bare chest. He's wearing a white chef's hat. He's facing a (dressed) woman who has one hand over her face.

MAN: The turkey's almost ready! When are your parents getting here?
WOMAN: Right after you put on a shirt…and pants!
CAPTION: Be grateful for the bare necessities! And have a...Happy Thanksgiving!
1962 Artist unknown Partial Color: Allen Freeman
Mostly Dressed: Mike Pascale & John Lustig