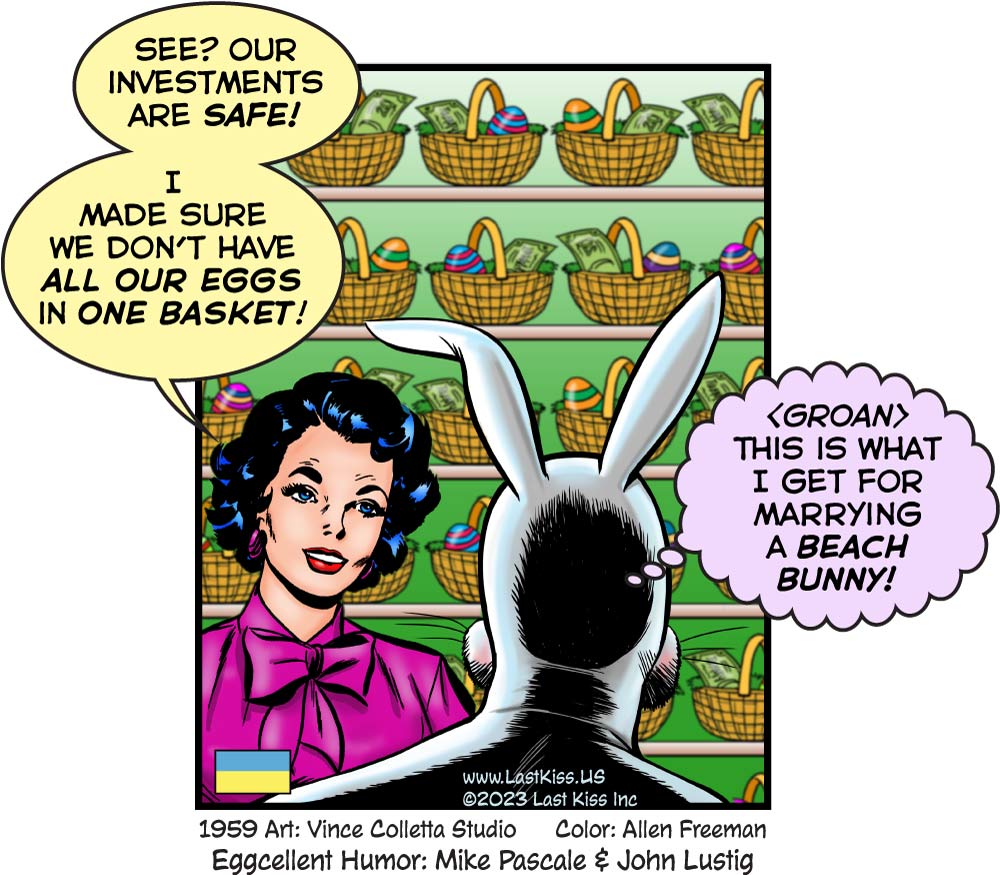 Happy Easter from my frequent partner in comic book mirth Mike Pascale and me!
I should point out that the credits don't tell the whole story here. Allen Freeman did color the woman in this image. But Mike Pascale colored everything else and significantly modified the art from its original romance comic look.
Original Vintage Art & Text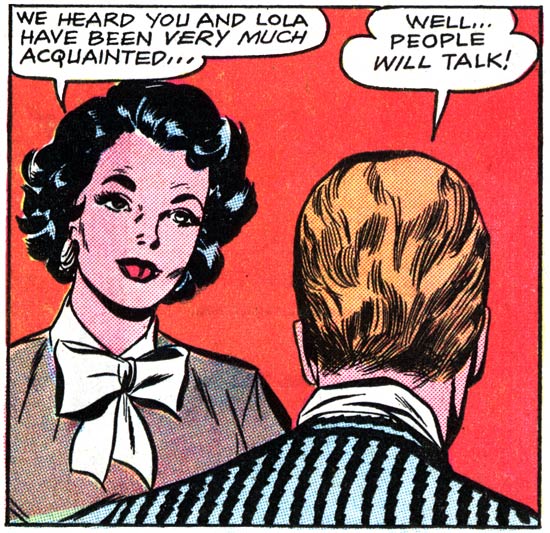 Art by Vince Colletta Studio from the story "The Gay Deception" in First Kiss #8, 1959. Published by Charlton.
Curious to see more? Click this link to read the entire vintage comic book for free. This panel is from Page 12 of ComicBookPlus.com's presentation of the comic. The story begins on Page 3.
↓ Transcript
SCENE: A large, humanoid Easter Bunny has his back turned to us and is facing his wife (Mrs. Bunny.) In the background on shelves are a large number of Easter baskets. In each basket there's one Easter egg and one dollar.

MRS. BUNNY: See? our investments are safe! I made sure we don't have all our eggs in one basket!

EASTER BUNNY (thinking): <Groan> This is what I get for marrying a beach bunny!

1959 Art: Vince Colletta Studio Color: Allen Freeman
Eggcellent Humor: Mike Pascale & John Lustig

8.1.9.5