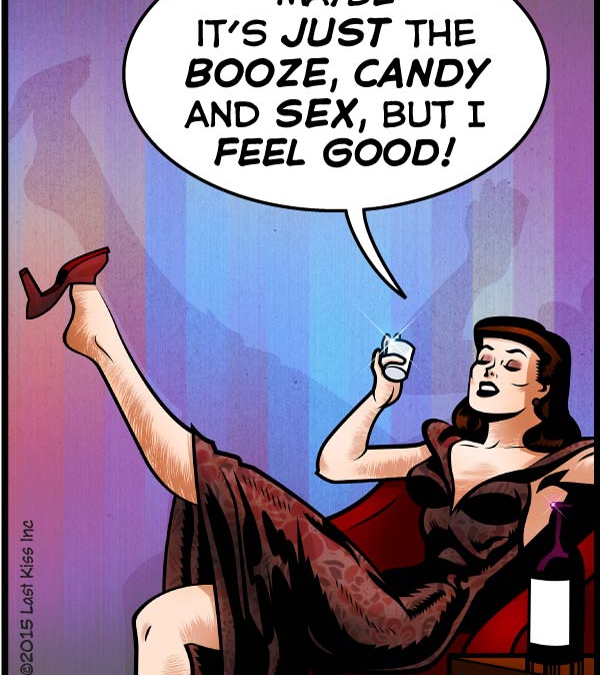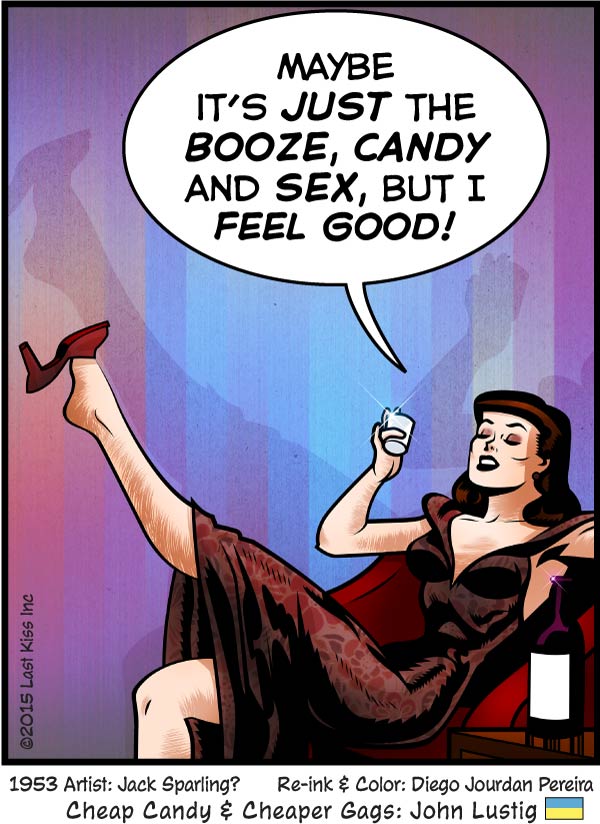 Original Vintage Art & Text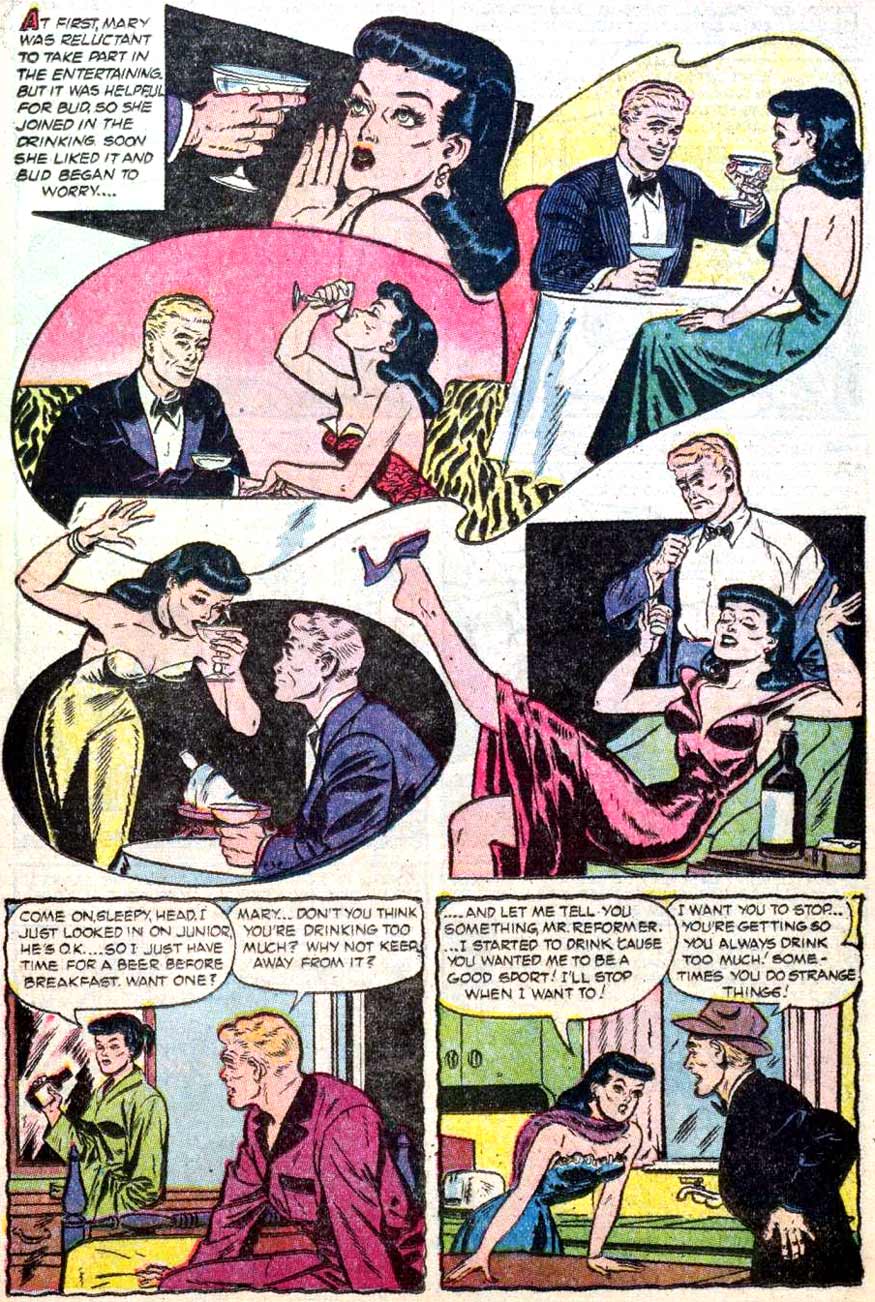 Art probably by Jack Sparling. From the story "Bottled Heartbreak" in Great Lover Romances #11, 1953. Published by Toby Press.
Curious to see more? Click this link to read the entire vintage comic book for free. This panel is from Page 21 of ComicBookPlus.com's presentation of the comic. The story begins on Page 17.
↓ Transcript
SCENE: Woman drinking as she sits in a stuffed chair. She has one leg up in the air and is smiling.

WOMAN: Maybe it's just the booze, Candy and sex, but I feel good!

1953 Artist: Jack Sparling? Re-ink & Color: Diego Jourdan Pereira
Cheap Candy & Cheaper Gags: John Lustig

DJP.lk193
Great Lover Romances #ll