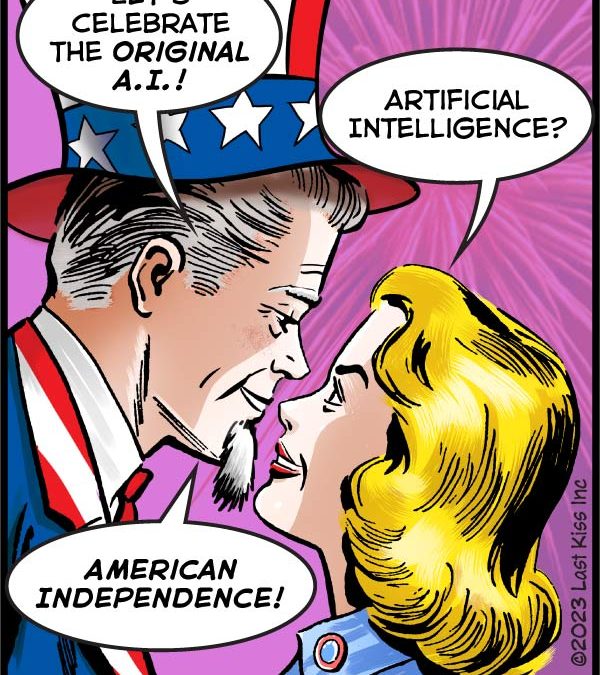 Happy Fourth from me and my frequent partner in hilarity Mike Pascale. Many thanks to Mischievous Mike for both the gag and the art changes.
Original Vintage Art & Text
Curious to see more? Click the link above to read the entire vintage comic book for free on ComicBookPlus.com's presentation of the comic. The story begins on Page 11.
↓ Transcript
SCENE: Uncle Sam and a young woman are staring into each other's eyes and smiling. In the background Fourth of July fireworks are going off.

Sam: Let's celebrate the original A.I.!
Woman: Artificial Intelligence?
Sam: American Independence!

Art: Charles Nicholas & Vince Alascia Re-ink: Diego Jourdan Pereira
Patriotic Pizzaz & Heroic Humor: Mike Pascale
DJP.lk121.400july4.MP-Revise