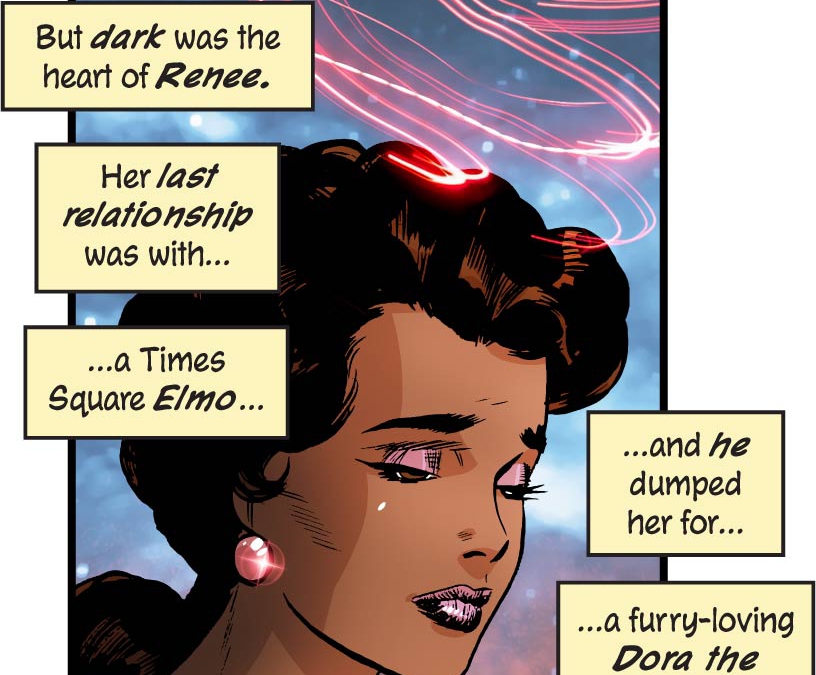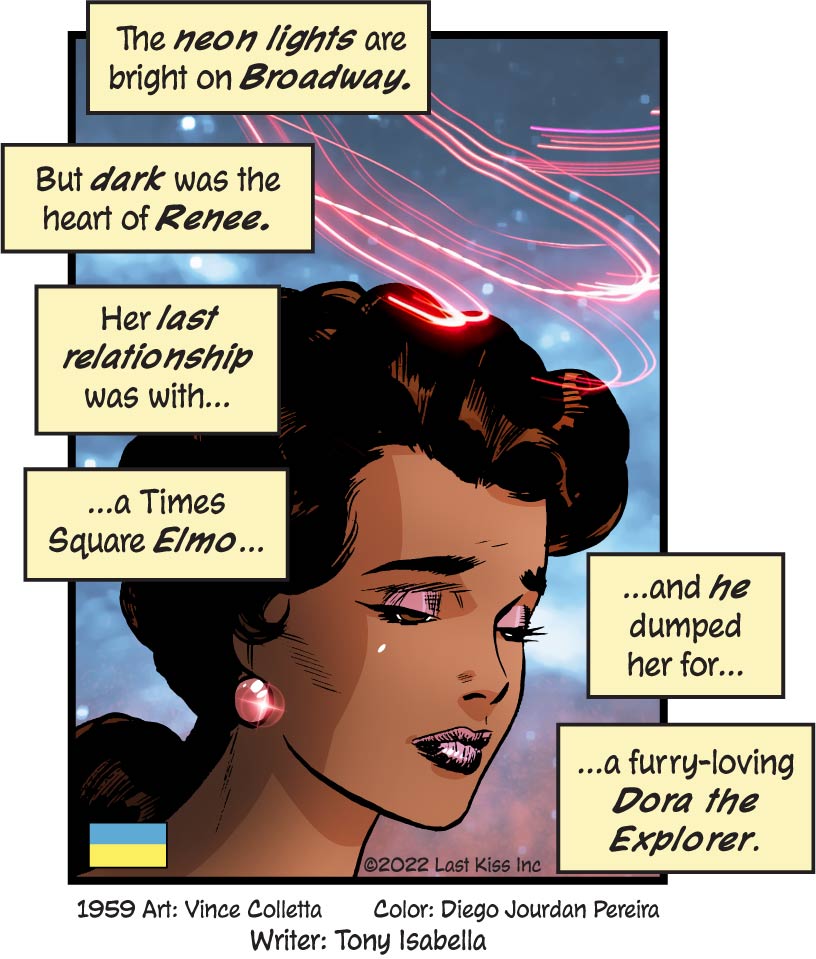 Another torrid tale of love & lust from my comic collaborators and pals Tony Isabella & Diego Jourdan Pereira!
Original Vintage Art & Text
SCENE: There's a bright light pattern streaking around in the night air by a sad-eyed woman.
CAPTION: The neon lights are bright on Broadway.
CAPTION: But dark was the heart of Renee.
CAPTION: Her last relationship was with…
CAPTION: …a Times Square Elmo…
CAPTION: …and he dumped her for…
CAPTION: …a furry-loving Dora the Explorer.
1959 Art: Vince Colletta Color: Diego Jourdan Pereira
Writer: Tony Isabella
djp_LK664
↓ Transcript
SCENE: There's a bright light pattern streaking around in the night air by a sad-eyed woman.

CAPTION: The neon lights are bright on Broadway.

CAPTION: But dark was the heart of Renee.

CAPTION: Her last relationship was with...

CAPTION: ...a Times Square Elmo...

CAPTION: ...and he dumped her for...

CAPTION: ...a furry-loving Dora the Explorer.

1959 Art: Vince Colletta Color: Diego Jourdan Pereira
Writer: Tony Isabella

djp_LK664