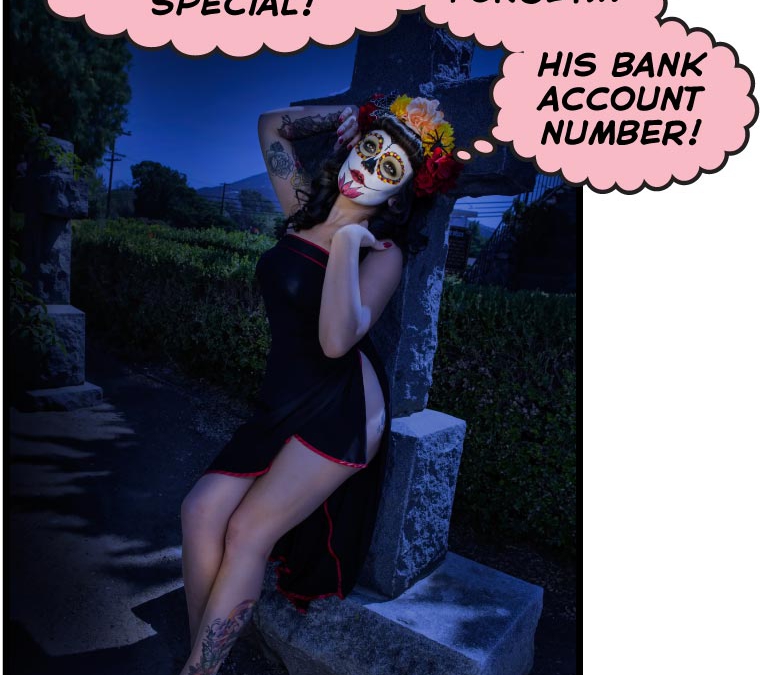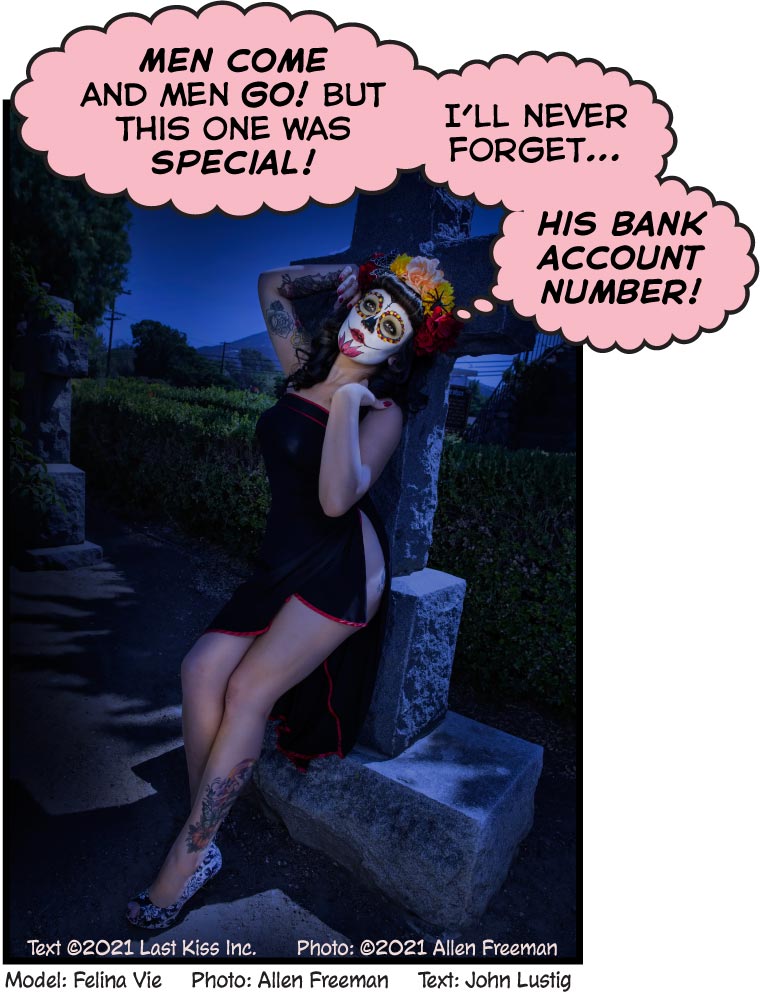 Here's a Day of the Dead (and All Saints' Day) comic featuring the fabulous Felina Vie. Photo by the amazing Allen Freeman!
Transcript:
SCENE: Photo comic featuring model Felina Vie in Day of the Dead face paint at a cemetery. She seems lost in thought.
FELINA (thinking): Men come and men go! But this one was special! I'll never forget…his bank account number!
Model: Felina Vie
Photo: Allen Freeman
Text: John Lustig
AF.lk17
↓ Transcript
SCENE: Photo comic featuring model Felina Vie in Day of the Dead face paint at a cemetery. She seems lost in thought.

FELINA (thinking): Men come and men go! But this one was special! I'll never forget…his bank account number!

Model: Felina Vie
Photo: Allen Freeman
Text: John Lustig
AF.lk17