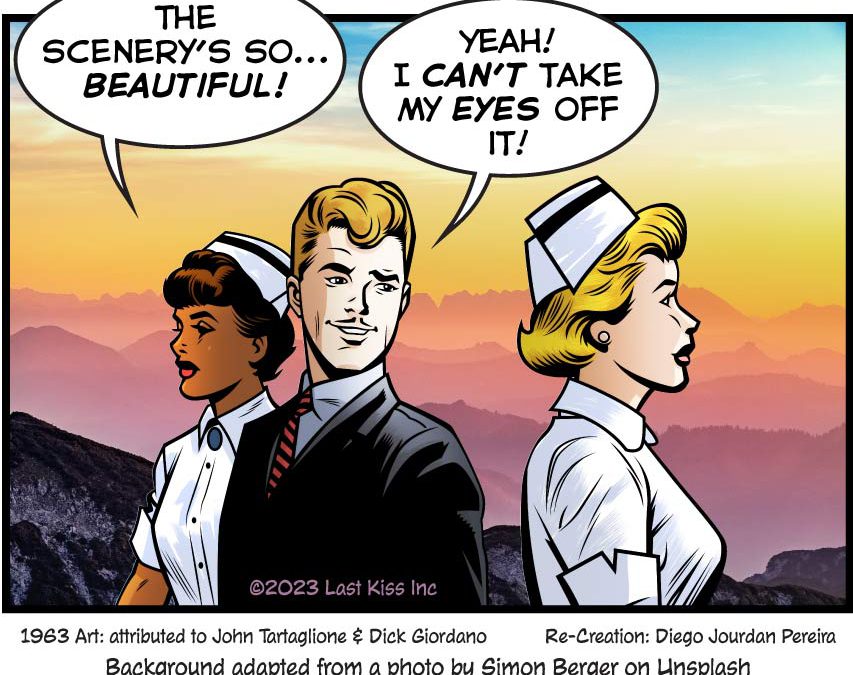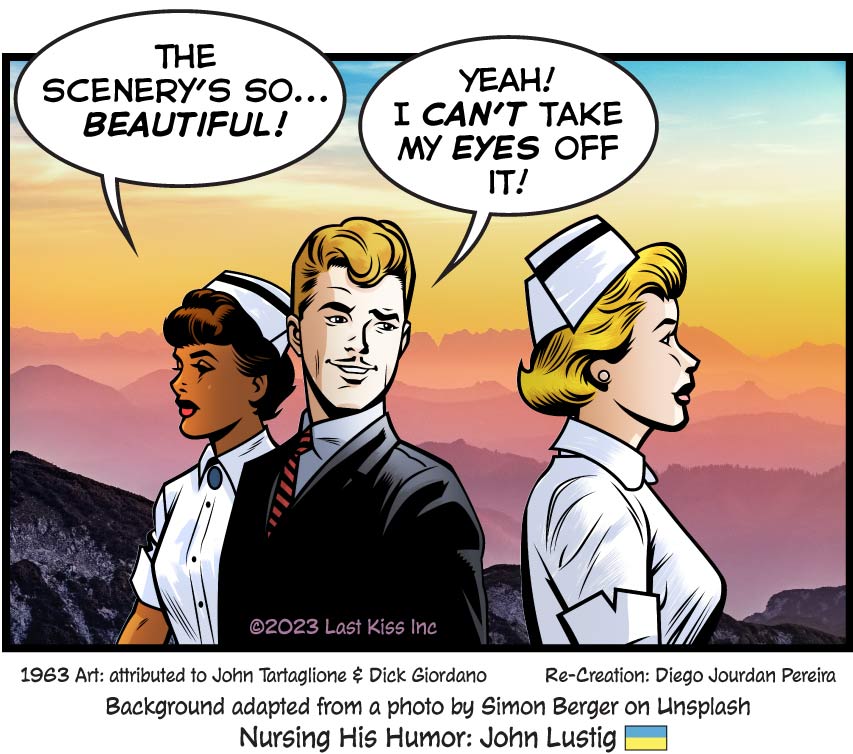 Original Vintage Art & Text
Curious to see more? Click the link above to read the entire vintage comic book for free on ComicBookPlus.com's presentation of the comic. The story begins on Story begins on Page 3.
↓ Transcript
SCENE: A man is walking with a young, female nurse. He looks over with interest at another female nurse who's walking away from them.

NURSE #1: The scenery's so... beautiful!

MAN: Yeah! I can't take my eyes off it!

Restoration & Color: Diego Jourdan Pereira
Art: John Tartaglione & Dick Giordano

1963 Art: attributed to John Tartaglione & Dick Giordano Re-Creation: Diego Jourdan Pereira
Background adapted from a photo by Simon Berger on Unsplash
Nursing His Humor: John Lustig

©2023 Last Kiss Inc

DJP.lk69

Art by John Tartaglione & Dick Giordano. From Linda Lark #6, Feb.-April 1963. Published by Dell Comics.