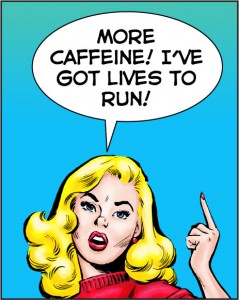 I'm giving away four Last Kiss cards apiece to 10 people who make me happy. How can you make me happy? Simple.
1. If you haven't already become an official fan of my Last Kiss Facebook page then go to my page and click "like."
2. Post an image to my Last Kiss Facebook page . It can be a photo or drawing of yourself or something else. (Your Facebook profile pic would work swell.)
As long as it isn't obscene, I'll accept it.
3. Look over the Last Kiss products from Dark Horse. You don't have to buy anything. But be ready to tell me which one you like best.
4. Plus, tell me which state or province you live in.
Restrictions:
You must live in the U.S. or Canada to qualify for the free cards. (Sorry, I can't afford the postage overseas.)
Only the first 10 people who post (and follow all the above rules) win.
Prize:
Four Last Kiss note or greeting cards to each winner.
People Who've Already Posted:
Quite a few people signed up for my Last Kiss Facebook page over the weekend. And several posted as if the contest had already begun.
If you're one of those people, I salute your enthusiasm and I want to reward your initiative. But it isn't fair to give you the same prize as people who waited and submitted properly. So you'll get something–just not as much. I'll be contacting you via Facebook.
Now that the contest has gone live and you've got all the info, you eager beavers are welcome to post again (remember to mention which state you live in this time) and possibly win a second time.
Love and Last Kisses,
John