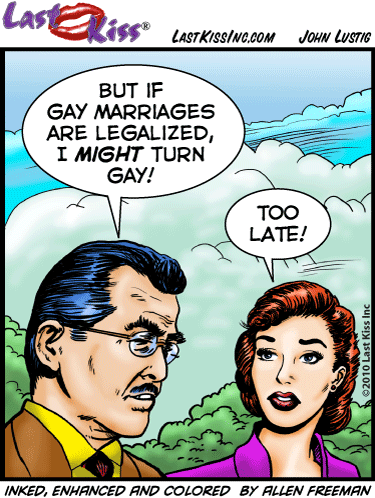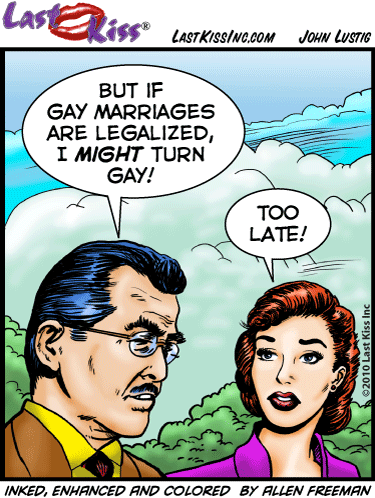 I wish I'd written this before the last election. Oh, well. It's not like it's an issue that's going away anytime soon–unfortunately.
Oh, wait! In this context, I suppose the word "unfortunately" can be taken two ways.
And if I don't explain you'll have to think about it and fill in the blanks yourself. How…unfortunate!
↓ Transcript
MAN: But if gay marriages are legalized, I might turn gay!

WOMAN: Too late!

INKED, ENHANCED AND COLORED BY ALLEN FREEMAN