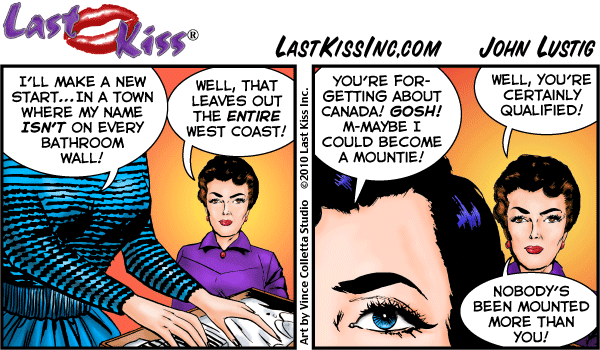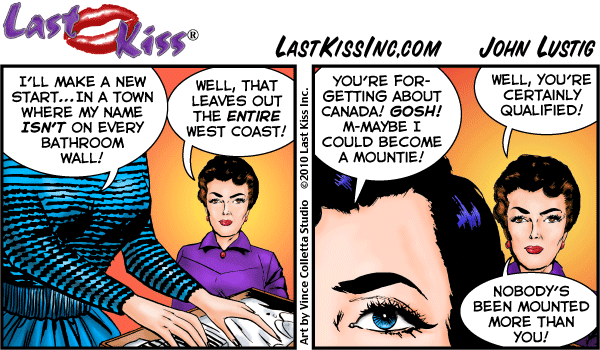 Happy New Year, Everybody!
↓ Transcript
SCENE: A young woman is packing a suitcase as her mother watches.

DAUGHTER: I'll make a new start…In a town where my name Isn't on every bathroom wall!

MOM: Well, that leaves out the entire West Coast!

DAUGHTER: You're forgetting about Canada! Gosh! M-maybe I could become a Mountie!

MOM: Well, you're certainly qualified! Nobody's been mounted more than you!