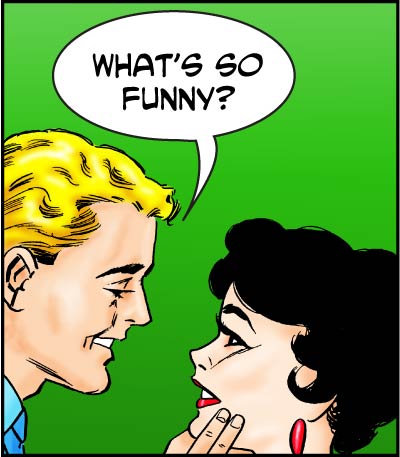 Late last year I started inviting readers to submit funny dialog for some of my art. It wasn't supposed to be a contest, but then I started thinking–why not? So I narrowed the submissions down to a handful of fun reader-written gags. And you get to pick the best one!
Vote quickly. The poll closes: Wednesday at 9 p.m. Pacific Standard Time. The winner gets a dozen Last Kiss note/greeting cards. Second- & third-place winners get half a dozen cards.
More "mini-contests" to come over the next few days!