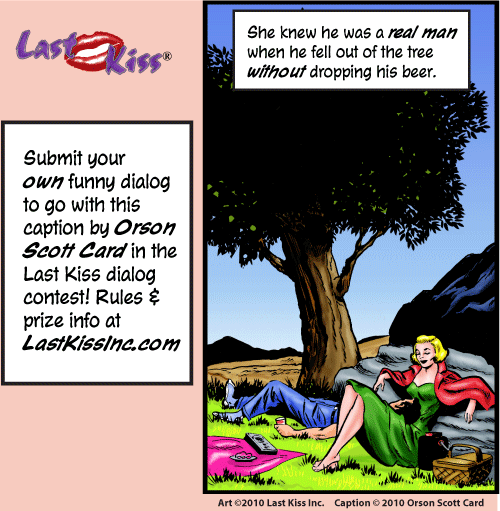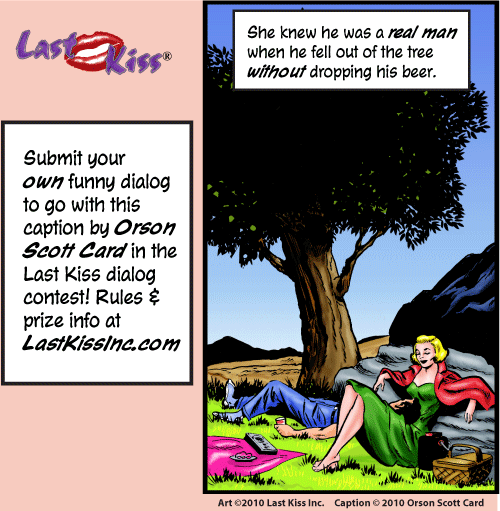 The contest submission period is over. But you can see the finalists and vote for the funniest dialog here through Feb. 13.
Background info about the contest and prizes here.
↓ Transcript
CAPTION: She knew he was a real man when he fell out of the tree without dropping his beer.