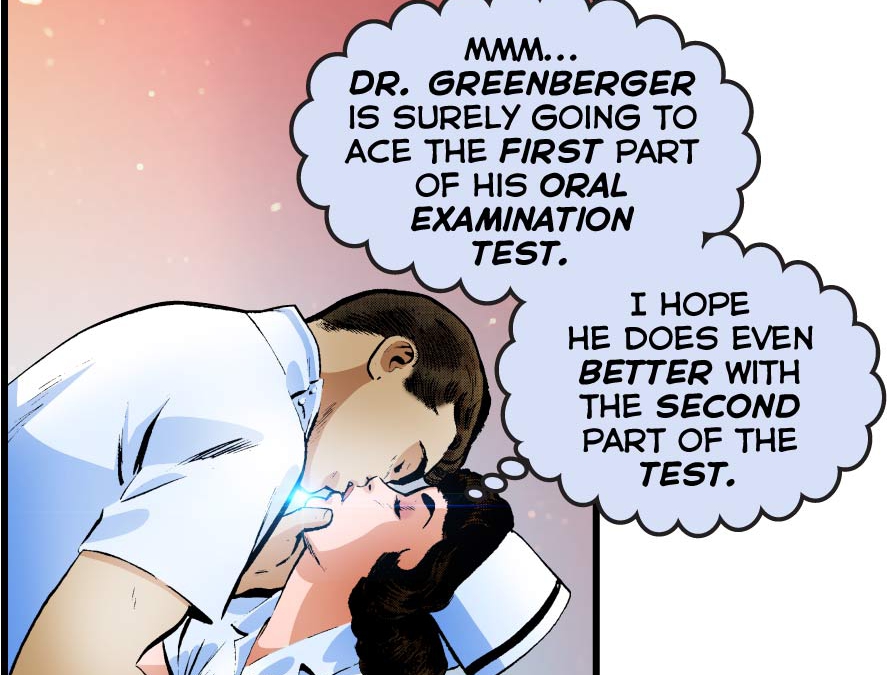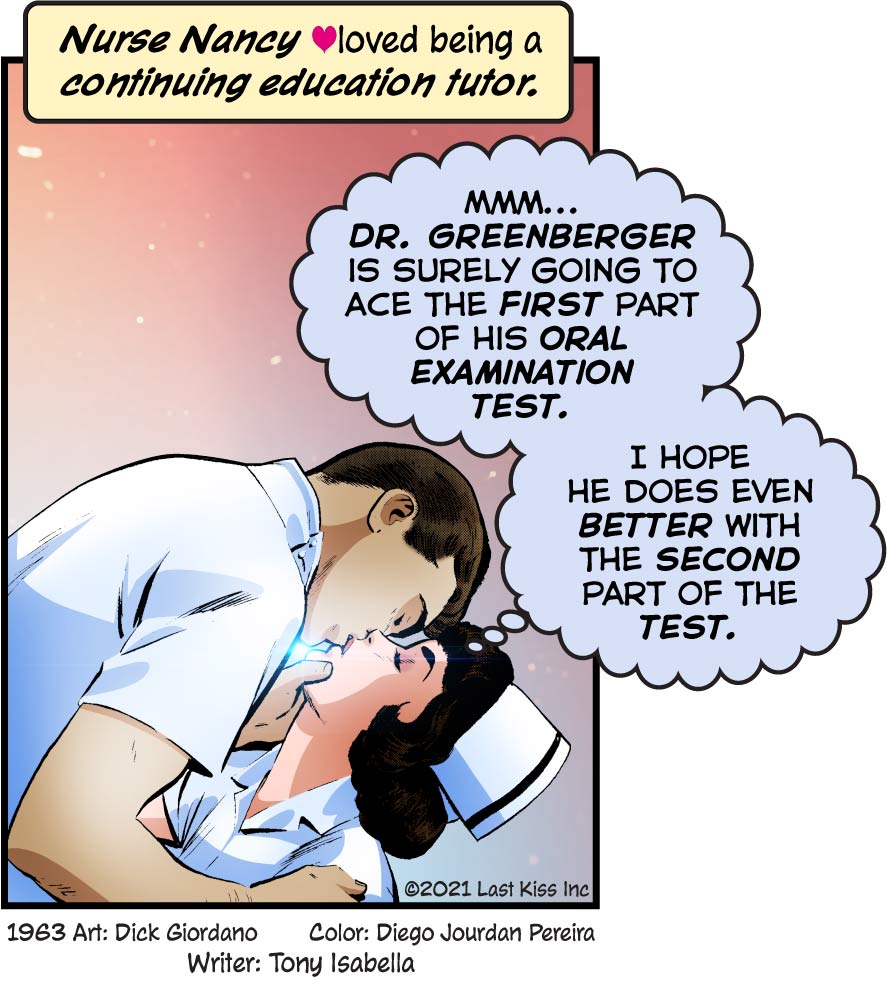 Original Vintage Art & Text
Transcript:
SCENE: Doctor and nurse kissing.
CAPTION: Nurse Nancy loved being a continuing education tutor.
NURSE (thinking): Mmm…
Dr. Greenberger is surely going to ace the first part of his oral examination
test. I hope he does even better with the second part of the test.
1963 Art: Dick Giordano Color: Diego Jourdan Pereira
Writer: Tony Isabella
DJP.lk568
↓ Transcript
SCENE: Doctor and nurse kissing.

CAPTION: Nurse Nancy loved being a continuing education tutor.

NURSE (thinking): Mmm...
Dr. Greenberger is surely going to ace the first part of his oral examination
test. I hope he does even better with the second part of the test.

1963 Art: Dick Giordano Color: Diego Jourdan Pereira
Writer: Tony Isabella

DJP.lk568