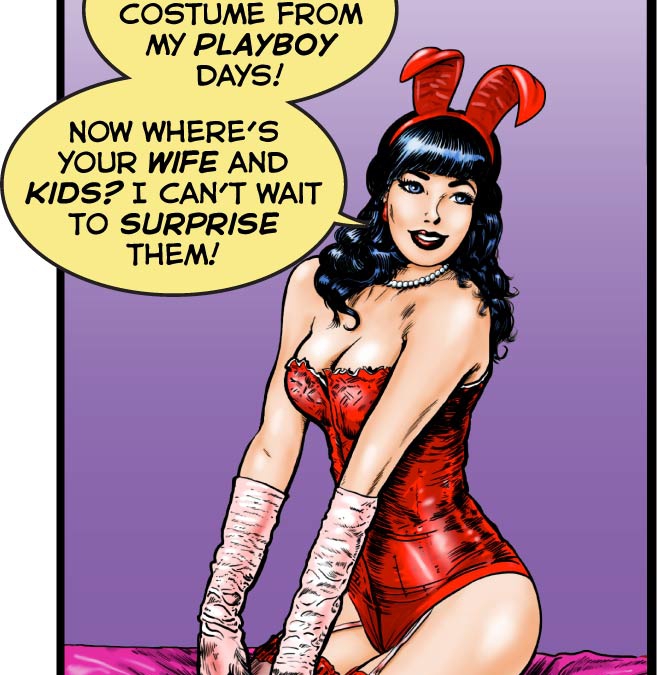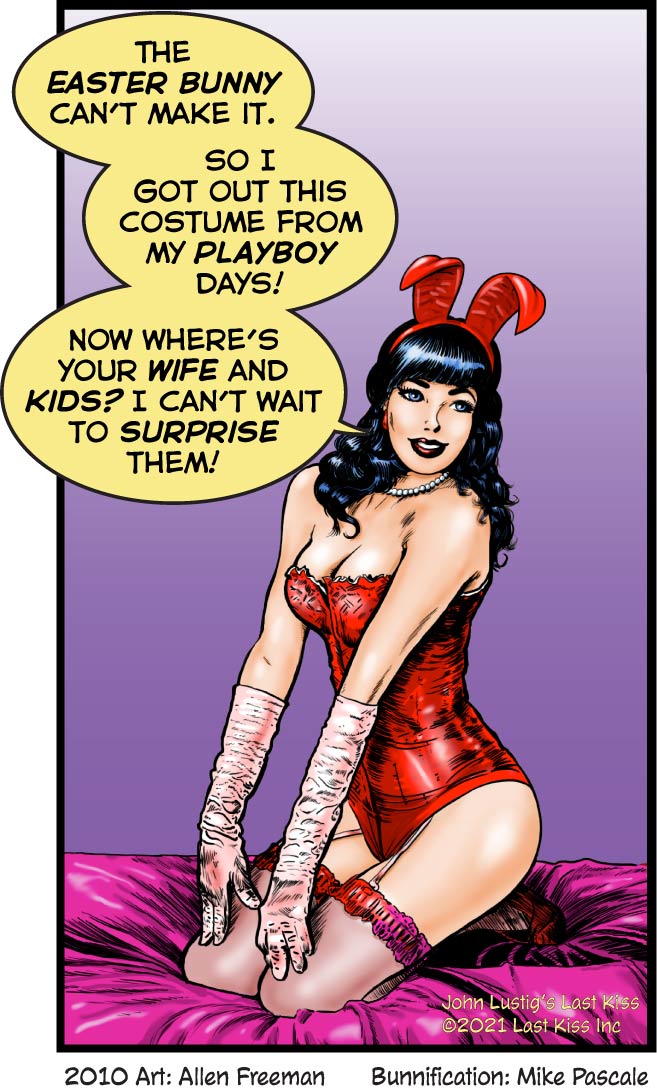 Happy Easter!
(And big thanks to pals Allen Freeman and Mike Pascale for the art.)
Transcript:
SCENE: Beautiful woman in a costume that resembles the Playboy bunny outfits.
BUXOM BUNNY: The
Easter Bunny
can't make it. So I
got out this costume from my Playboy
days! Now where's
your wife and
kids? I can't wait to surprise them!
2010 Art: Allen Freeman Bunnification: Mike Pascale
AF010.1.Allen.Easter.MP.TallFlat
↓ Transcript
SCENE: Beautiful woman in a costume that resembles the Playboy bunny outfits.

BUXOM BUNNY: The
Easter Bunny
can't make it. So I
got out this costume from my Playboy
days! Now where's
your wife and
kids? I can't wait to surprise them!

2010 Art: Allen Freeman Bunnification: Mike Pascale

AF010.1.Allen.Easter.MP.TallFlat