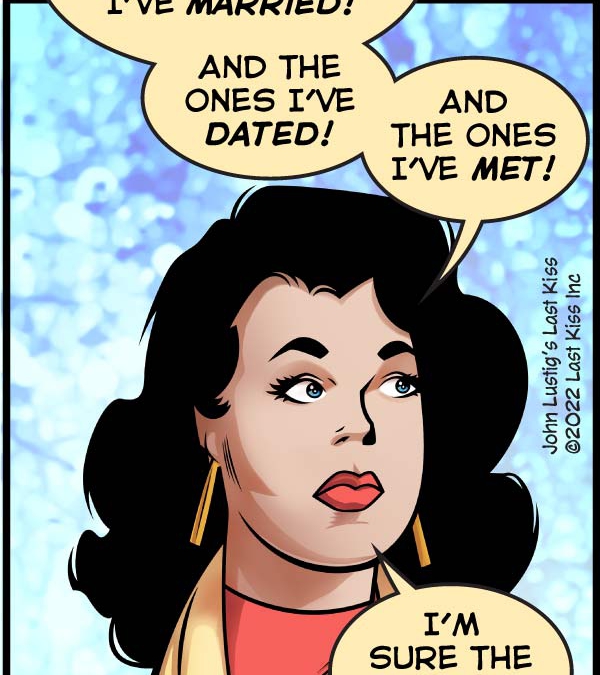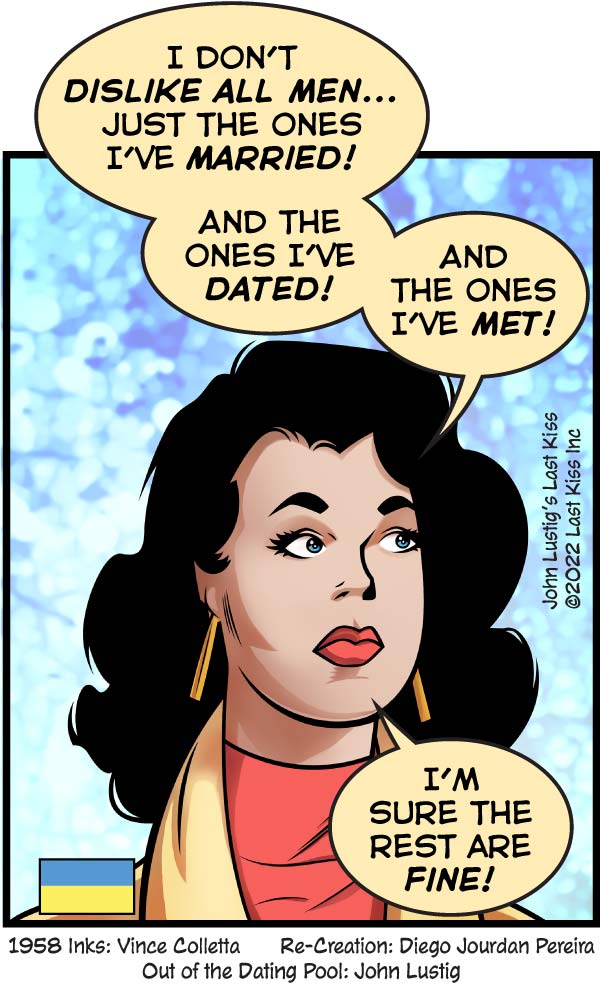 Alternative Version:
I went through several different versions of this gag. Below is an earlier version which I decided was a little too wordy and a little too negative. Plus, I didn't think the punchline was as strong.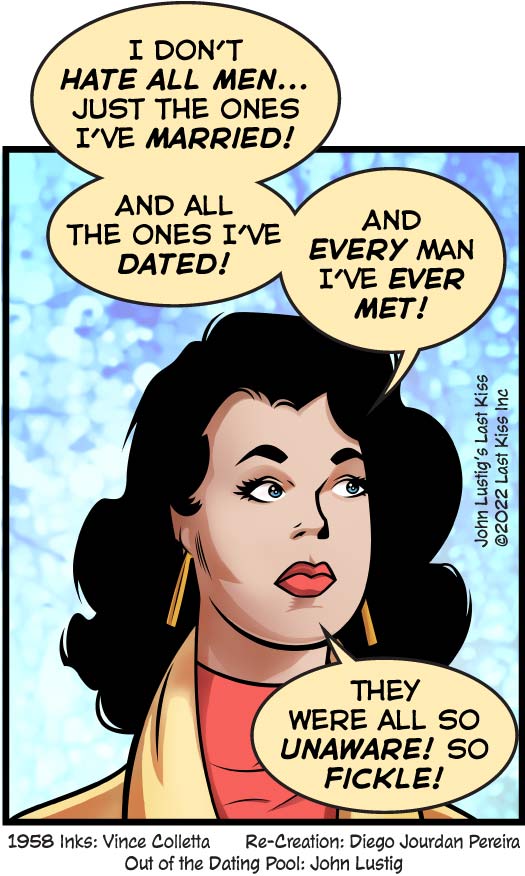 Original Vintage Art & Text
Transcript:
WOMAN: I don't dislike all men…just the ones I've married! And the ones I've dated! And the ones I've met! I'm sure the rest are fine!
1958 Inks: Vince Colletta Re-Creation: Diego Jourdan Pereira
Out of the Dating Pool: John Lustig
DJP.lk169
↓ Transcript
WOMAN: I don't dislike all men...just the ones I've married! And the ones I've dated! And the ones I've met! I'm sure the rest are fine!

1958 Inks: Vince Colletta Re-Creation: Diego Jourdan Pereira
Out of the Dating Pool: John Lustig

DJP.lk169