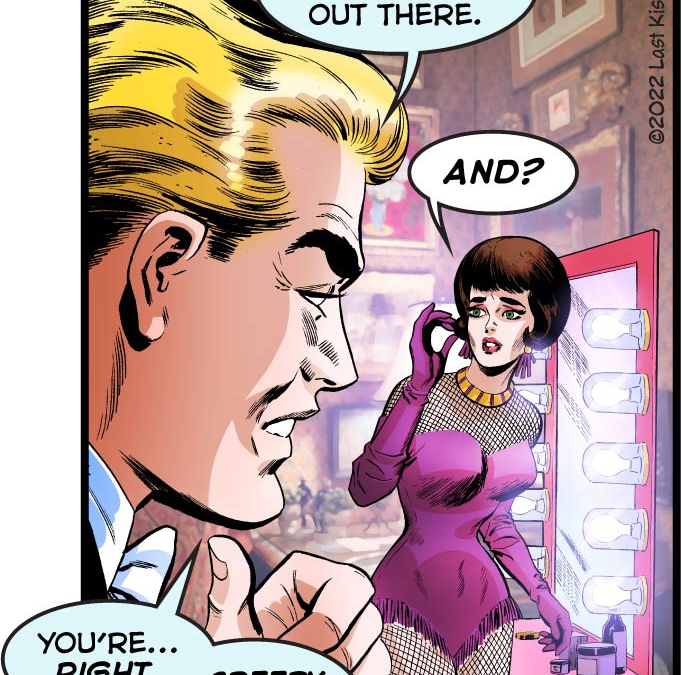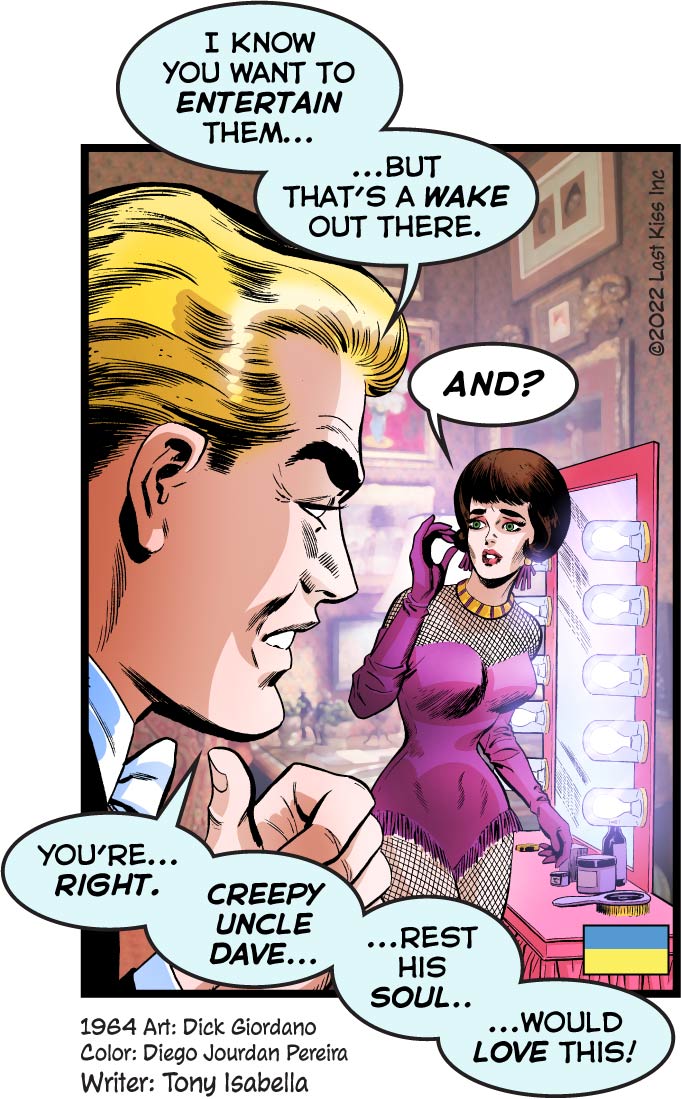 More fun from Tony Isabella & Diego Jourdan Pereira!
Original Vintage Art & Text
Transcript:
SCENE: We see a woman wearing fishnet stockings, opera gloves and an outfit that a trapeze artist, stage dancer (or perhaps a stripper) would wear. She is standing in a stage dressing room and she appears startled by an angry man (in the foreground.)
MAN: I know you want to entertain them…
MAN: …but that's a wake out there.
WOMAN: And?
MAN: You're…right. 
MAN: Creepy Uncle Dave…
MAN: …rest his soul…
MAN: …would love this!
1964 Art: Dick Giordano        
Color: Diego Jourdan Pereira
Writer: Tony Isabella
DJP.lk608
↓ Transcript
SCENE: We see a woman wearing fishnet stockings, opera gloves and an outfit that a trapeze artist, stage dancer (or perhaps a stripper) would wear. She is standing in a stage dressing room and she appears startled by an angry man (in the foreground.)

MAN: I know you want to entertain them...

MAN: ...but that's a wake out there.

WOMAN: And?

MAN: You're...right.

MAN: Creepy Uncle Dave...

MAN: ...rest his soul...

MAN: ...would love this!

1964 Art: Dick Giordano
Color: Diego Jourdan Pereira
Writer: Tony Isabella

DJP.lk608