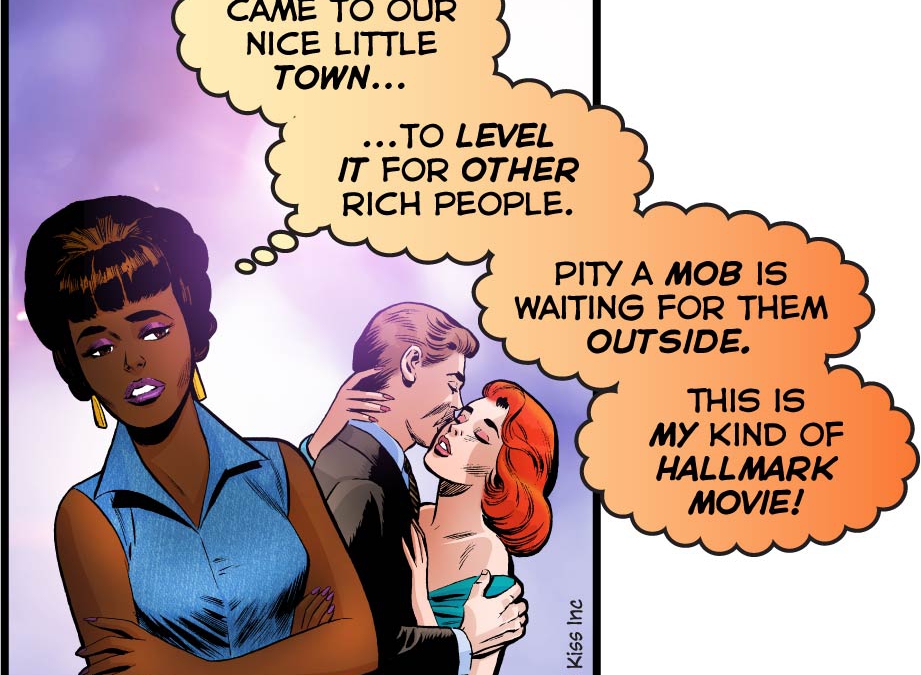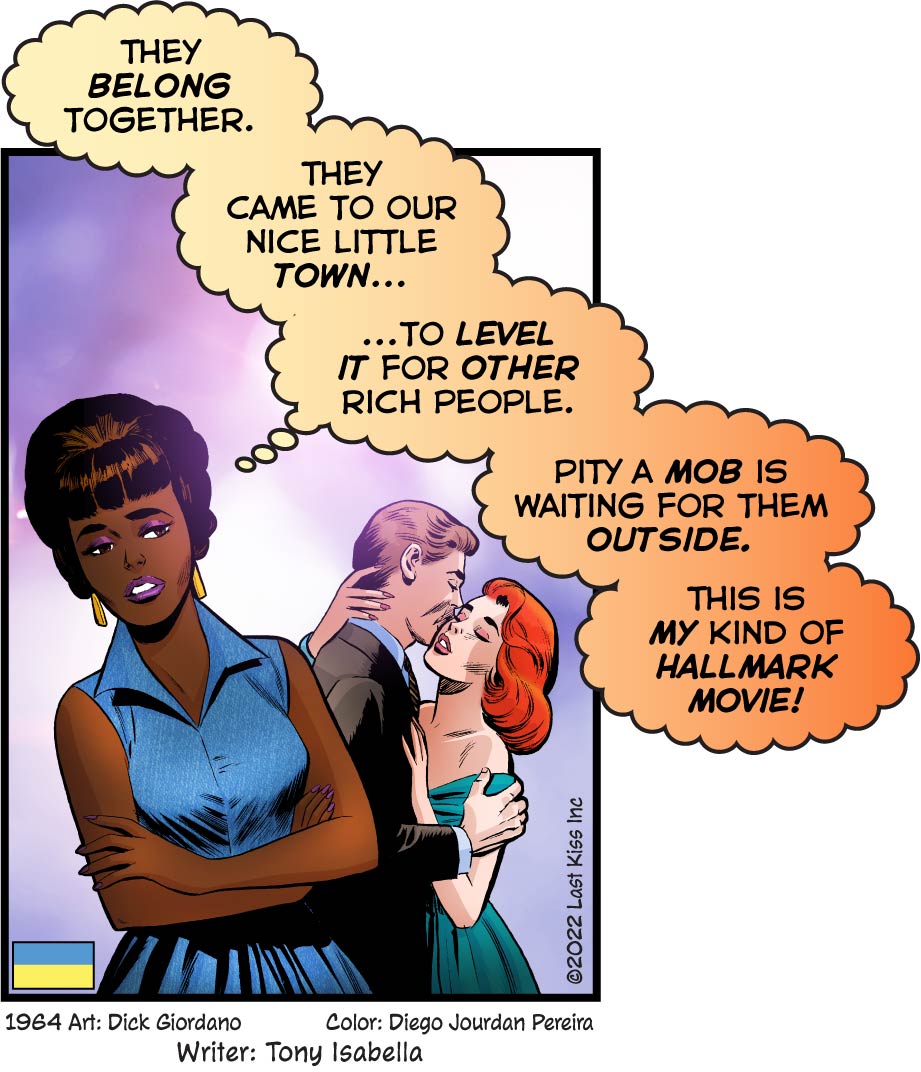 A new Last Kiss by Tony Isabella & Diego Jourdan Pereira!
Original Vintage Art & Text
Transcript:
SCENE: In the foreground, a woman stands alone and miserable. Behind her a man and a woman are kissing.
FOREGROUND WOMAN: They belong together. They came to our nice little town…to level it for other rich people. Pity a mob is waiting for them outside. This is my kind of Hallmark movie!
1964 Art: Dick Giordano Color: Diego Jourdan Pereira
Writer: Tony Isabella
DJP.lk538
↓ Transcript
SCENE: In the foreground, a woman stands alone and miserable. Behind her a man and a woman are kissing.

FOREGROUND WOMAN: They belong together. They came to our nice little town...to level it for other rich people. Pity a mob is waiting for them outside. This is my kind of Hallmark movie!

1964 Art: Dick Giordano Color: Diego Jourdan Pereira
Writer: Tony Isabella

DJP.lk538