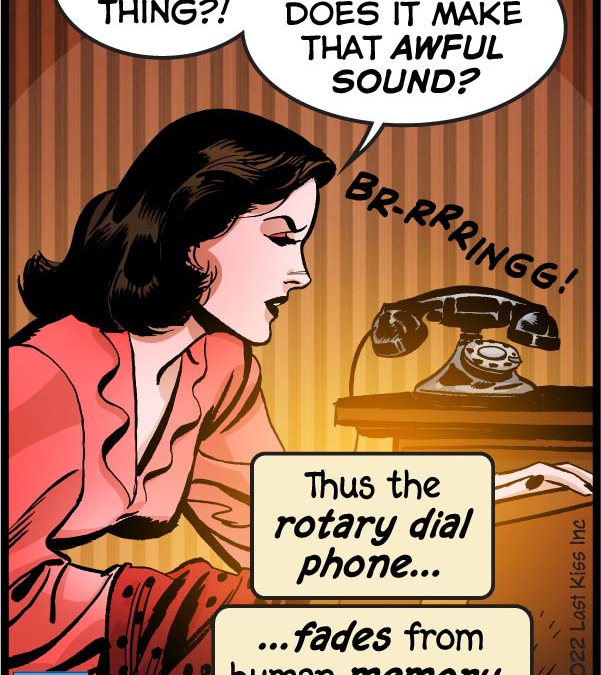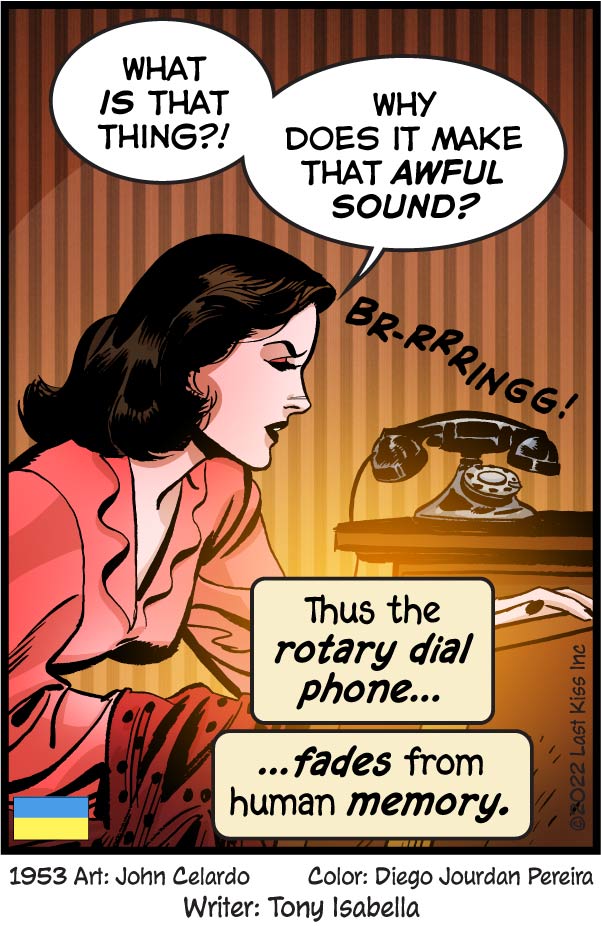 A new Last Kiss by Tony Isabella & Diego Jourdan Pereira!
Original Vintage Art & Text
Transcript:
SCENE: A woman is packing a suitcase. In the background, an old-fashioned rotary telephone rings.
WOMAN: What is that thing?!
WOMAN: Why does it making that awful sound?
CAPTION: Thus the rotary dial phone…
CAPTION: …fades from human memory.
SOUND EFFECT: BR-RRRINGG!
1953 Art: John Celardo Color: Diego Jourdan Pereira
Writer: Tony Isabella
DJP.lk646
With Ukrainian Flag
↓ Transcript
SCENE: A woman is packing a suitcase. In the background, an old-fashioned rotary telephone rings.

WOMAN: What is that thing?!

WOMAN: Why does it making that awful sound?

CAPTION: Thus the rotary dial phone...

CAPTION: ...fades from human memory.

SOUND EFFECT: BR-RRRINGG!

1953 Art: John Celardo Color: Diego Jourdan Pereira
Writer: Tony Isabella

DJP.lk646
With Ukrainian Flag