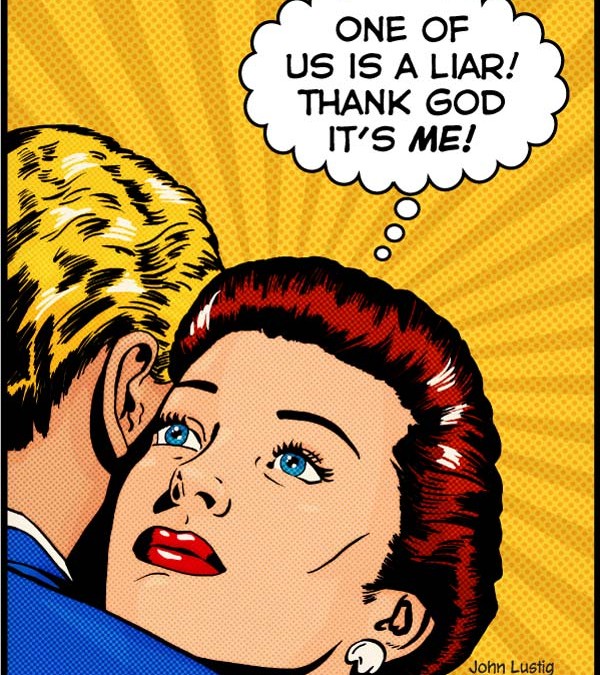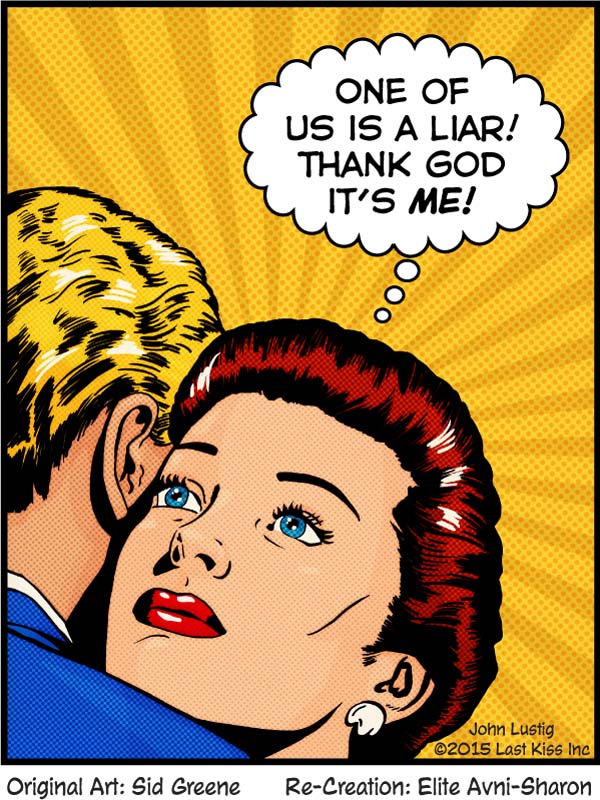 I'm excited to unveil today's Last Kiss (above) because it's my first collaboration with Israeli artist Elite Avni-Sharon. And more are on the way!
This makes the Last Kiss team truly international since my other current artist Diego Jourdan Pereira—originally from Uruguay—lives in Chile.
And translator/mastermind of the German Last Kiss site Gerd Syllwasschy lives in…well, Germany.
More about Elite and examples of her work here.

Transcript:
SCENE: Red-headed woman hugging a blond man.
WOMAN (thinking): One of us is a liar! Thank God it's me!
Original Art: Sid Greene Re-Creation: Elite Avni-Sharon
John Lustig
©2015 Last Kiss Inc
EA.lk6
↓ Transcript
SCENE: Red-headed woman hugging a blond man.

WOMAN (thinking): One of us is a liar! Thank God it's me!

Original Art: Sid Greene Re-Creation: Elite Avni-Sharon

John Lustig
©2015 Last Kiss Inc

EA.lk6