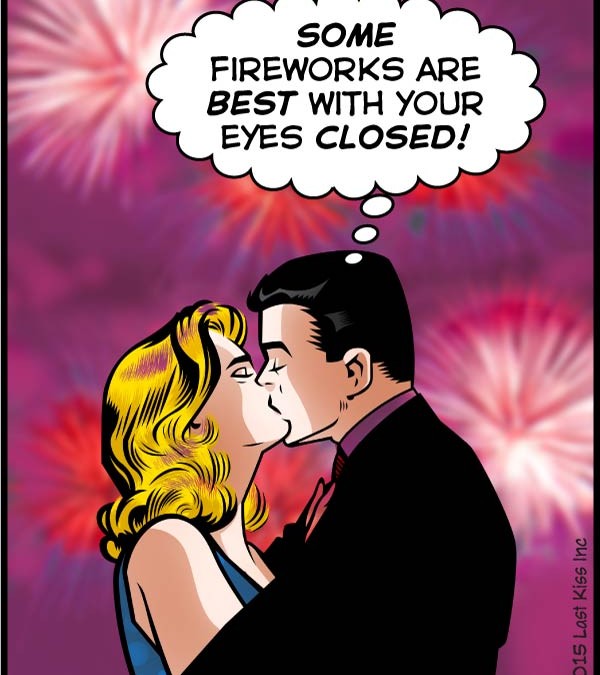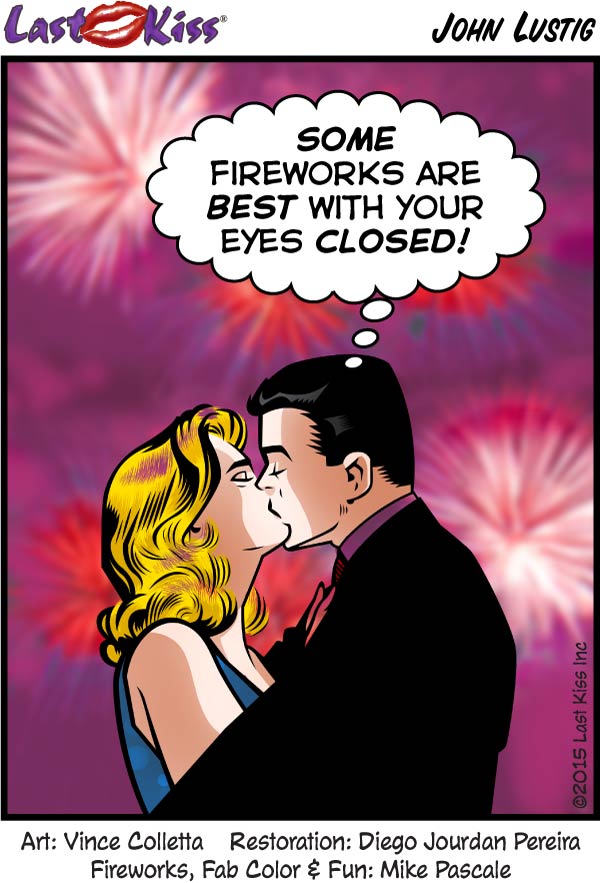 Many thanks to talented Mike Pascale for the fireworks/special effect in today's comic. Mike will be back Friday with more fireworks and a new Fourth of July gag.

Transcript:
SCENE: A man and a woman kissing while fireworks go off in the background.
MAN (thinking): Some fireworks are best with your eyes closed!
Art: Vince Colletta Restoration: Diego Jourdan Pereira
Fireworks, Fab Color & Fun: Mike Pascale
DJP.lk103
↓ Transcript
SCENE: A man and a woman kissing while fireworks go off in the background.

MAN (thinking): Some fireworks are best with your eyes closed!

Art: Vince Colletta Restoration: Diego Jourdan Pereira
Fireworks, Fab Color & Fun: Mike Pascale