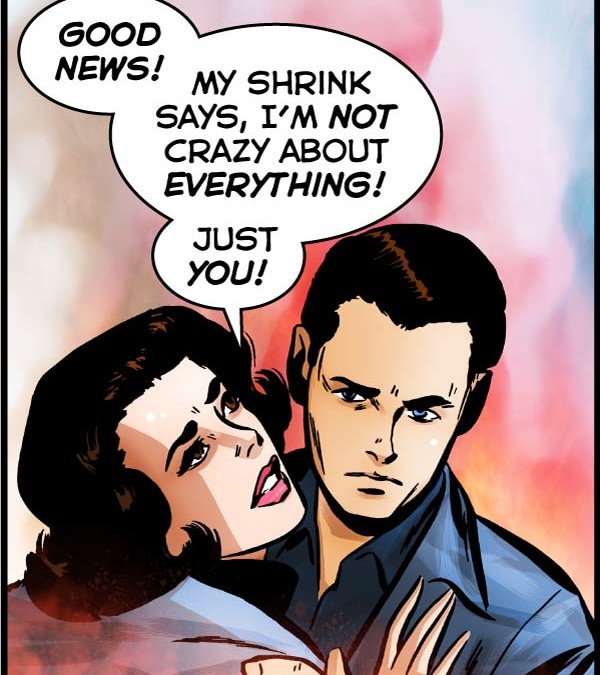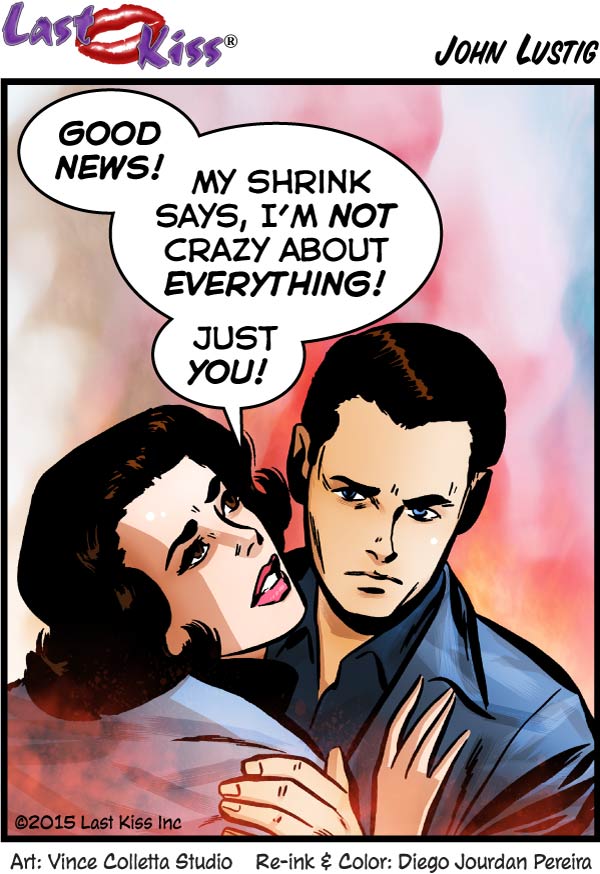 Inspiration doesn't always strike like lightning. Sometimes it just sort of throbs and nags—sorta like a headache. At least it did for this gag.
Below is my original version of today's gag—which some of you saw before I changed and re-posted it. I wasn't really happy with it, but couldn't come up with anything better—for awhile. After some agonizing, though, I came up with the newer version (see top image) which I think is crisper and funnier.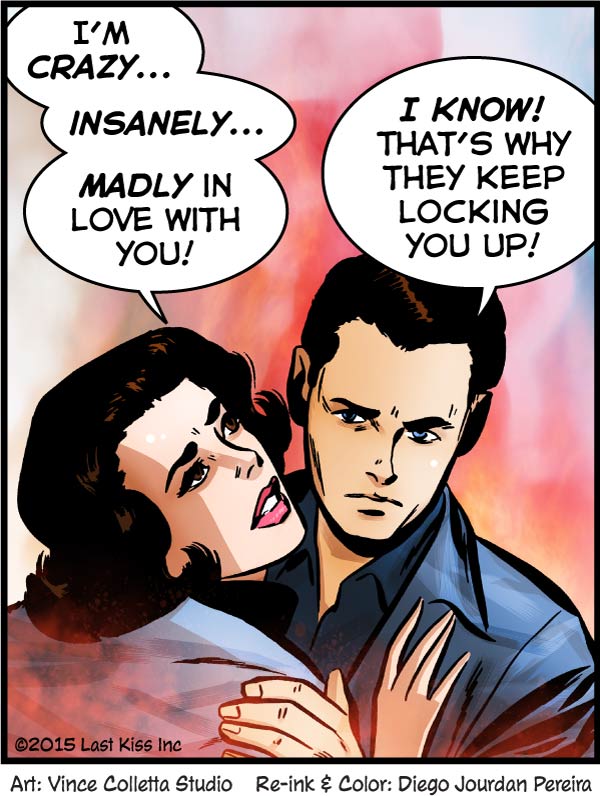 Transcript:
SCENE: Woman desperately trying to embrace an unhappy looking man.
WOMAN: Good news! My shrink says, I'm not crazy about everything! Just you!
Art: Vince Colletta Studio Re-ink & Color: Diego Jourdan Pereira
©2015 Last Kiss Inc
DJP.lk119
↓ Transcript
SCENE: Woman desperately trying to embrace an unhappy looking man.

WOMAN: Good news! My shrink says, I'm not crazy about everything! Just you!

Art: Vince Colletta Studio Re-ink & Color: Diego Jourdan Pereira

©2015 Last Kiss Inc

DJP.lk119