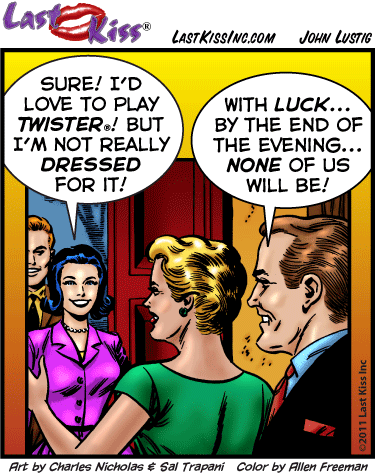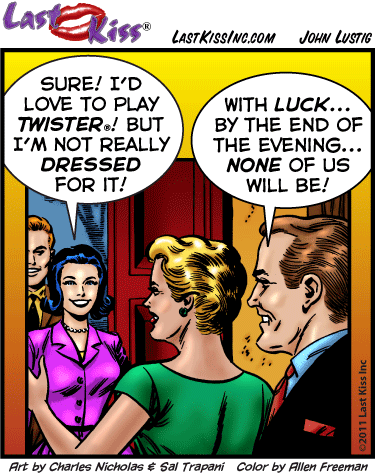 I think I've played my last game of Twister®–dressed for it or not. I can still Twist. It's the untwisting afterward I'm worried about.
↓ Transcript
SCENE: A young man and woman are coming inside through a doorway. On the other side of the doorway, greeting them with big smiles are a somewhat older man and woman. The young woman is wearing a skirt.

YOUNG WOMAN: Sure! I'd love to play Twister®! But I'm not really dressed
for it!

OLDER MAN: With luck...By the end of the evening...none of us will be!