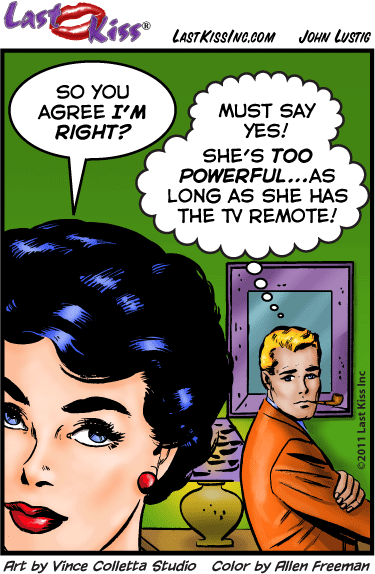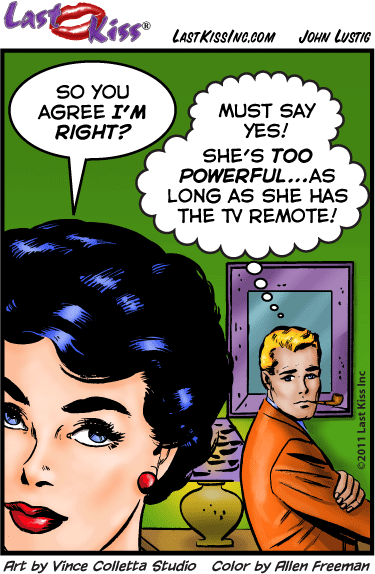 Men, there's only one way to stay in control of your own destiny. It's called a "TV remote control."
Guard it. Protect it. Keep it nearby and you control…the universe!
↓ Transcript
SCENE: Woman in foreground. In background, a sad man with a pipe.

WOMAN: So you agree I'm right?

MAN (thinking): Must say yes! She's too powerful...as long as she has the TV remote!