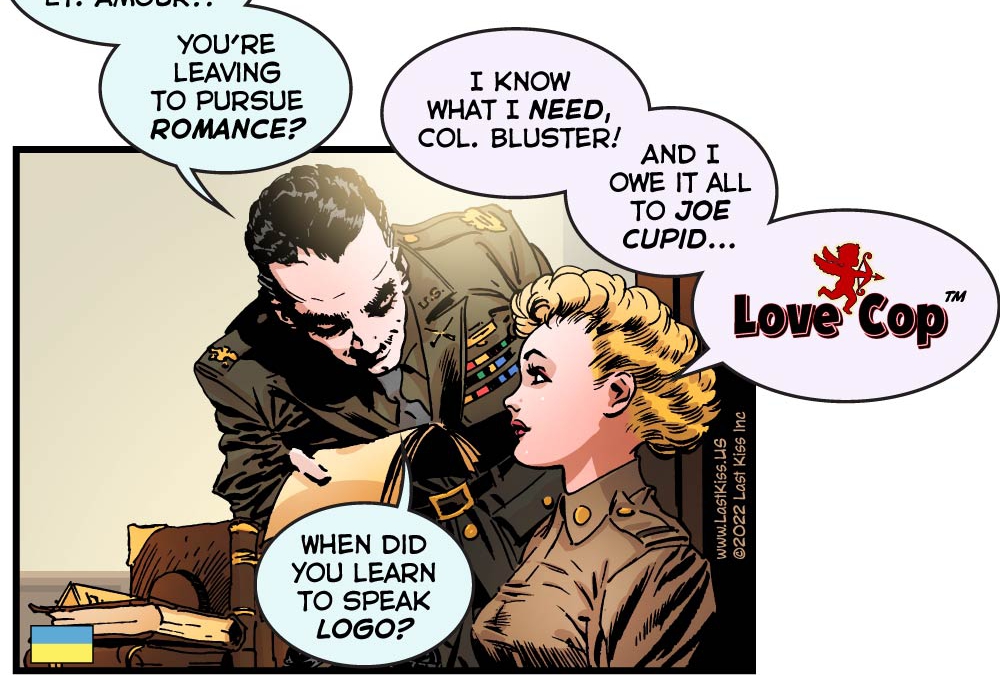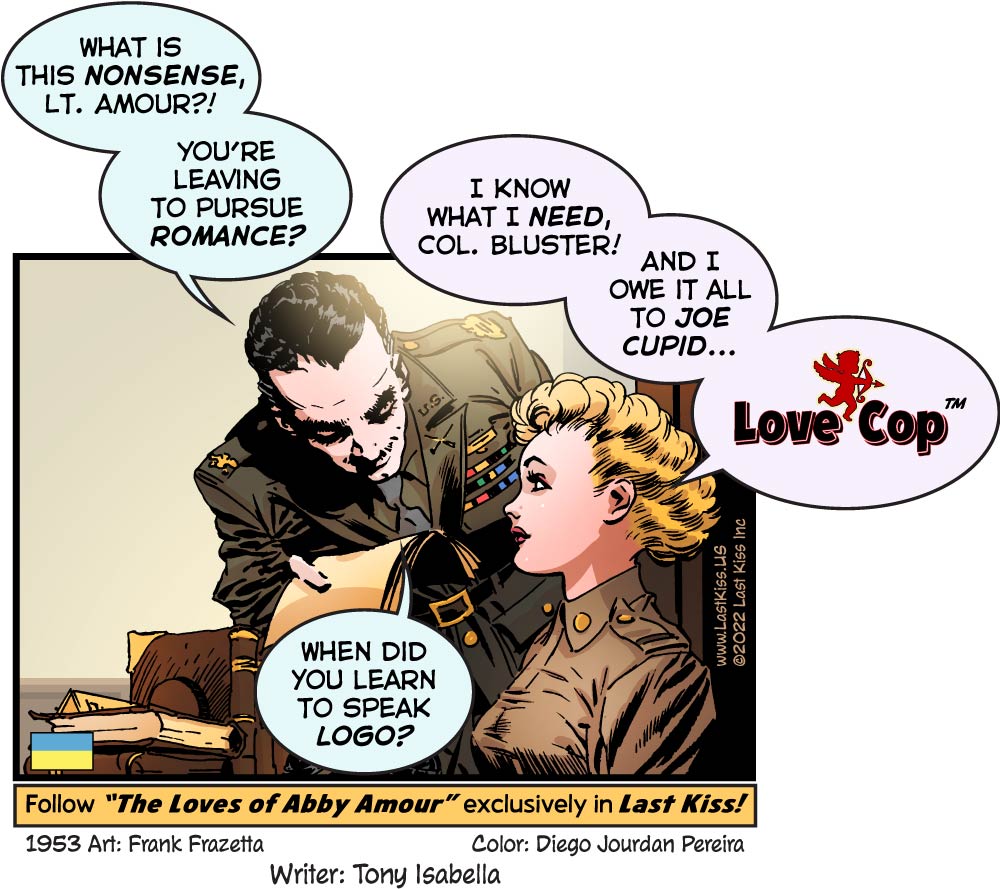 Welcome to the second episode of our mini series—appearing every Friday!—starring the luscious Abby Amour. The genius penning these weekly episodes is the legendary Tony Isabella. If you missed the first episode, you can catch it here.
Enjoy! And don't forget to check out the other Last Kiss comics we feature here during the week.
Original Vintage Art & Text
Transcript:
A male Army colonel is handing a few sheets of paper to Abby–a female Army lieutenant. She's seated at a desk in an office.
MAN: What is this nonsense, Lt. Amour?!
MAN: You're leaving to pursue romance?
WOMAN: I know what I need, Col. Bluster!
WOMAN: And I owe it all to Joe Cupid…
WOMAN (logo in balloon): LOVE COP!
MAN: When did you learn to speak LOGO?
1953 Art: Frank Frazetta
Color: Diego Jourdan Pereira
Writer: Tony Isabella
CAPTION (bottom of panel): Follow "The Loves of Abby Amour" exclusively in Last Kiss!
djp_LK681_lores
↓ Transcript
A male Army colonel is handing a few sheets of paper to Abby--a female Army lieutenant. She's seated at a desk in an office.

MAN: What is this nonsense, Lt. Amour?!

MAN: You're leaving to pursue romance?

WOMAN: I know what I need, Col. Bluster!

WOMAN: And I owe it all to Joe Cupid...

WOMAN (logo in balloon): LOVE COP!

MAN: When did you learn to speak LOGO?

1953 Art: Frank Frazetta
Color: Diego Jourdan Pereira
Writer: Tony Isabella
CAPTION (bottom of panel): Follow "The Loves of Abby Amour" exclusively in Last Kiss!

djp_LK681_lores