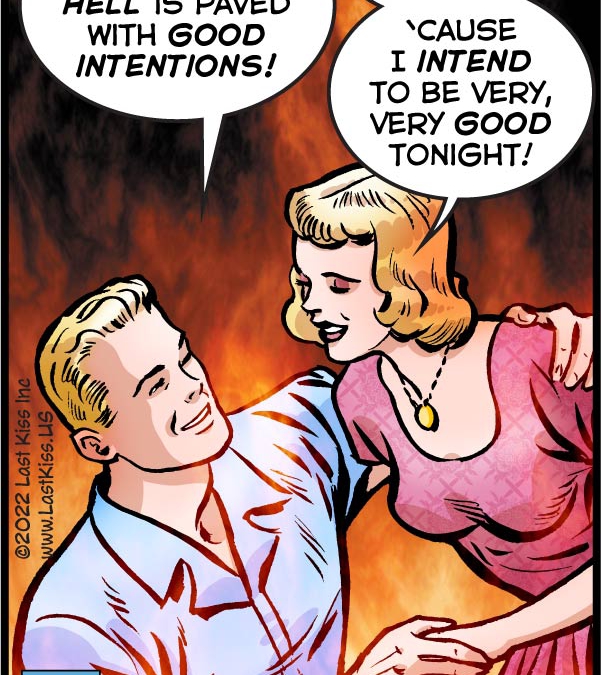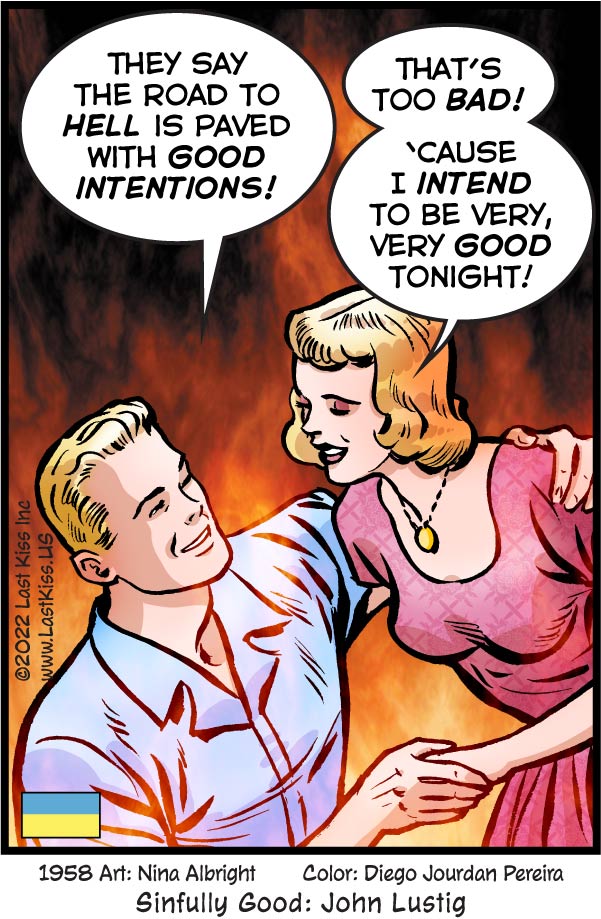 Original Vintage Art & Text
Transcript:
SCENE: A man and a woman smile and very loosely embrace as a wall of flames burns behind them.
MAN: They say the road to hell is paved with good intensions!
WOMAN: That's too bad! 'Cause I intend to be very, very good tonight!
1958 Art: Nina Albright Color: Diego Jourdan Pereira
Sinfully Good: John Lustig
DJP.lk631
ThrillingRomances20_Cheated_31
↓ Transcript
SCENE: A man and a woman smile and very loosely embrace as a wall of flames burns behind them.

MAN: They say the road to hell is paved with good intensions!

WOMAN: That's too bad! 'Cause I intend to be very, very good tonight!

1958 Art: Nina Albright Color: Diego Jourdan Pereira
Sinfully Good: John Lustig

DJP.lk631
ThrillingRomances20_Cheated_31