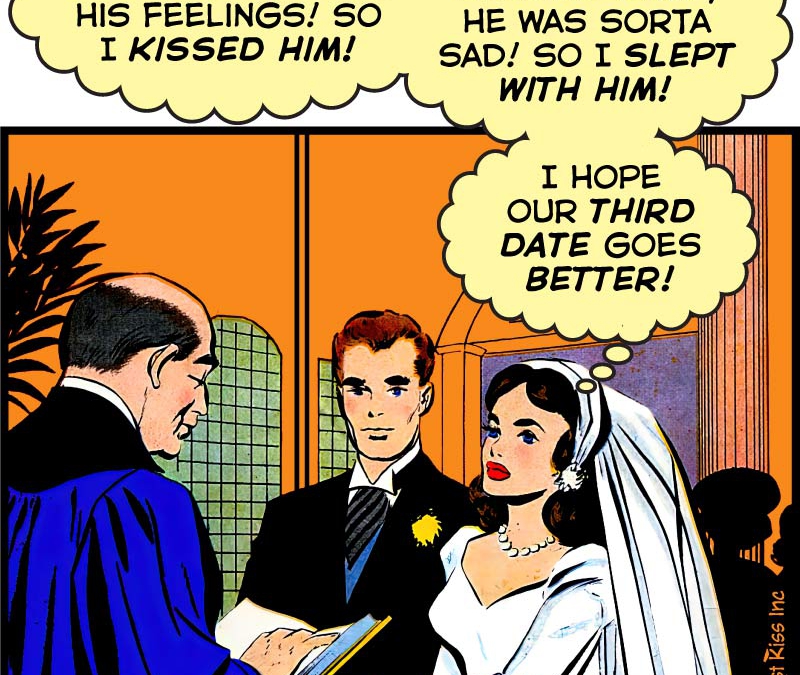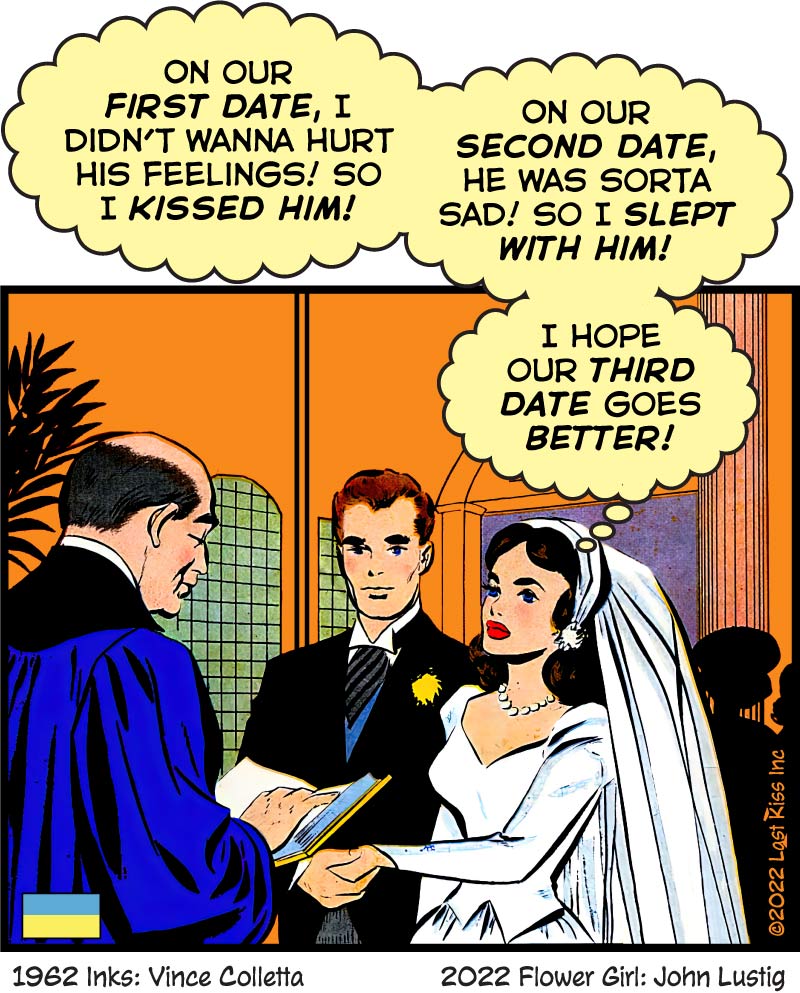 Original Vintage Art & Text
Transcript:
SCENE: Bride and groom in a church getting married.
BRIDE (thinking): On our first date, I didn't wanna hurt his feelings! so I kissed him! On our second date, he was sorta sad! So I slept with him! I hope our third date goes better!
1962 Inks: Vince Colletta
2022 Flower Girl: John Lustig
Just Married #24-Cover
↓ Transcript
SCENE: Bride and groom in a church getting married.

BRIDE (thinking): On our first date, I didn't wanna hurt his feelings! so I kissed him! On our second date, he was sorta sad! So I slept with him! I hope our third date goes better!

1962 Inks: Vince Colletta
2022 Flower Girl: John Lustig

Just Married #24-Cover