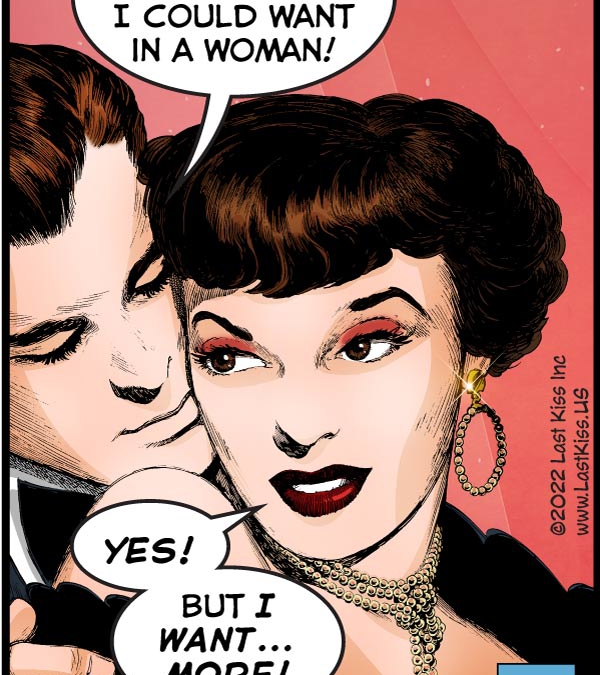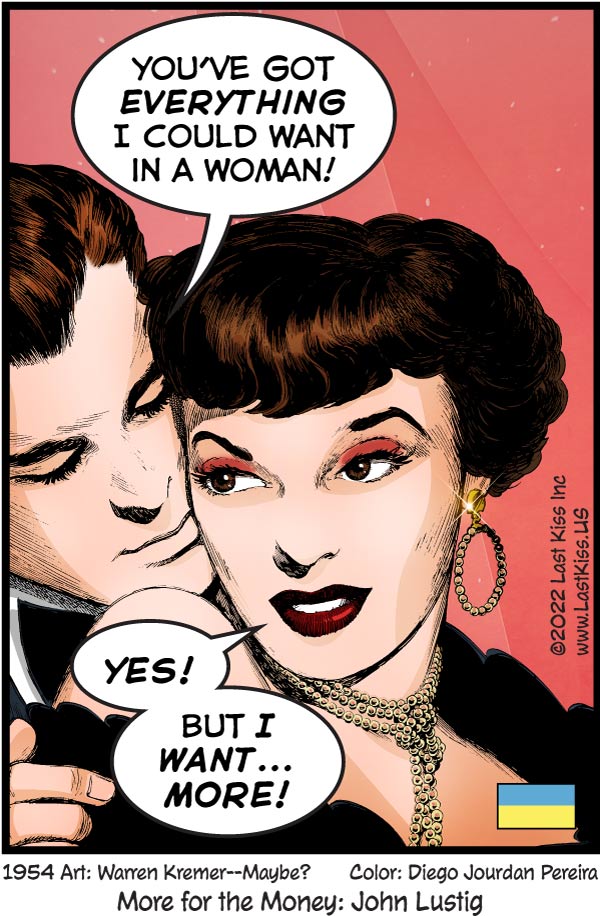 Original Vintage Art & Text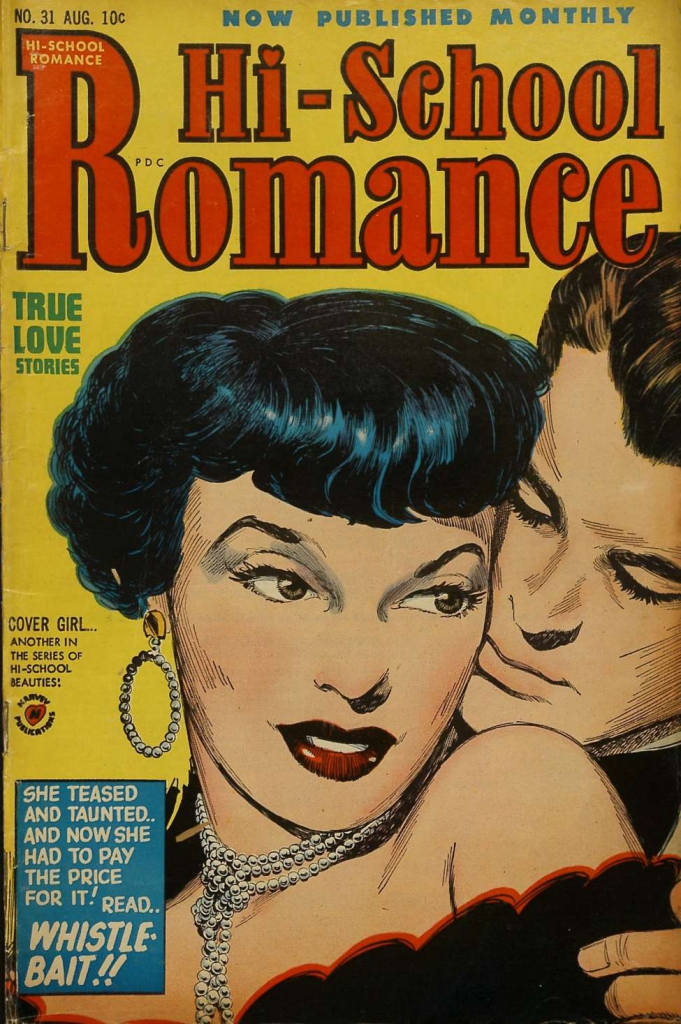 Art might be by Warren Kremer. From the cover of Hi-School Romance #31, Aug. 1954. Harvey Comics. Curious to see more? Click the link to read the entire vintage comic book.
Transcript:
SCENE: Man nustling with a woman.
MAN: You've got everything I could want in a woman!
WOMAN: Yes! But I want…more!
1954 Art: Warren Kremer–Maybe? Color: Diego Jourdan Pereira
More for the Money: John Lustig
DJP.lk505
↓ Transcript
SCENE: Man nustling with a woman.

MAN: You've got everything I could want in a woman!

WOMAN: Yes! But I want...more!

1954 Art: Warren Kremer--Maybe? Color: Diego Jourdan Pereira
More for the Money: John Lustig

DJP.lk505