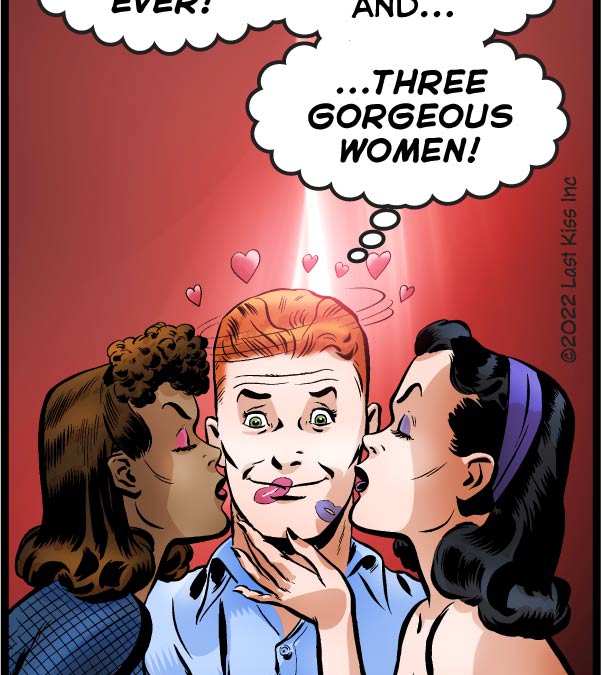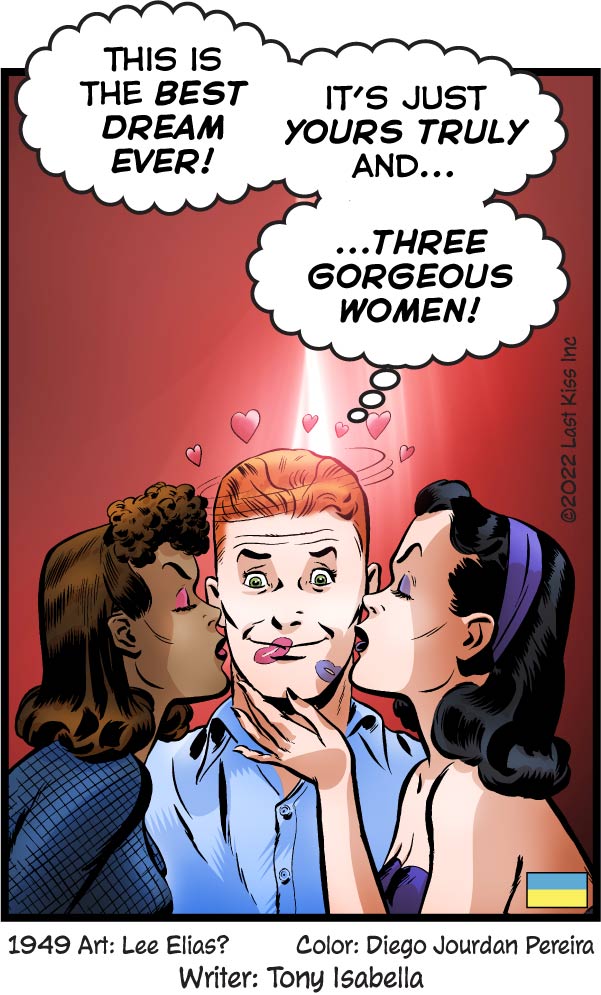 A new Last Kiss by Tony Isabella & Diego Jourdan Pereira!
"Where's Waldo?" 
Ha! I've got a more interesting challenge. 
Where's the missing woman in this gag? Find her and prove you're as deliciously devious as my pal Tony!
Original Vintage Art & Text
Transcript:
SCENE: A man is being kissed by two beautiful women. The image is framed so we can see all three from the chest upwards.
RED (thought): This is the best dream ever!
RED (thought): It's just yours truly and…
RED (thought): …three gorgeous women!
1949 Art: Lee Elias? Color: Diego Jourdan Pereira
Writer: Tony Isabella
LK658
↓ Transcript
SCENE: A man is being kissed by two beautiful women. The image is framed so we can see all three from the chest upwards.

RED (thought): This is the best dream ever!

RED (thought): It's just yours truly and...

RED (thought): ...three gorgeous women!

1949 Art: Lee Elias? Color: Diego Jourdan Pereira
Writer: Tony Isabella

LK658