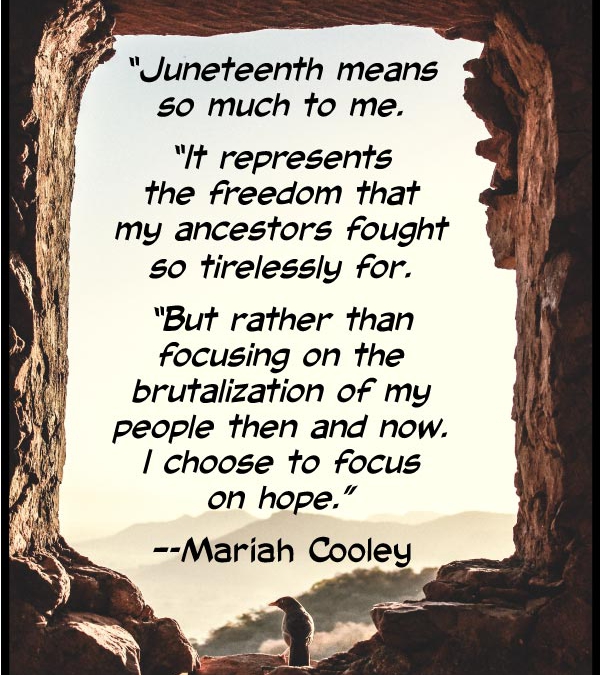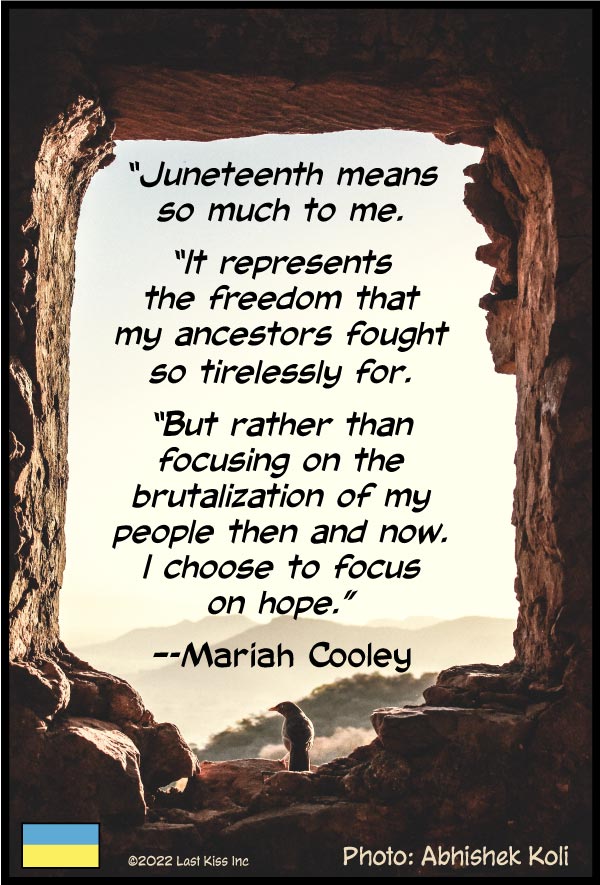 Not sure what Juneteenth is or just want to learn more? One of the Smithsonian museum pages has an excellent, short piece. And for a longer, much more comprehensive overview, try this Wikipedia page.
Transcript:
SCENE: Our view is from what could be a cave or a home carved out of rock. A window opening has been carved out of the rock and is open to the outside. A bird is perched on the window sill and facing outward.
CAPTION:
"Juneteenth means so much to me.
"It represents the freedom that my ancestors fought so tirelessly for.
"But rather than focusing on the brutalization of my people then and now. I choose to focus
on hope."
–-Mariah Cooley
↓ Transcript
SCENE: Our view is from what could be a cave or a rock house. A window opening has been carved out of the rock and is open to the outside. A bird is perched on the window sill and facing outward.

CAPTION:

"Juneteenth means so much to me.

"It represents the freedom that my ancestors fought so tirelessly for.

"But rather than focusing on the brutalization of my people then and now. I choose to focus
on hope."

–-Mariah Cooley

Photo: Abhishek Koli

abhishek-koli-v