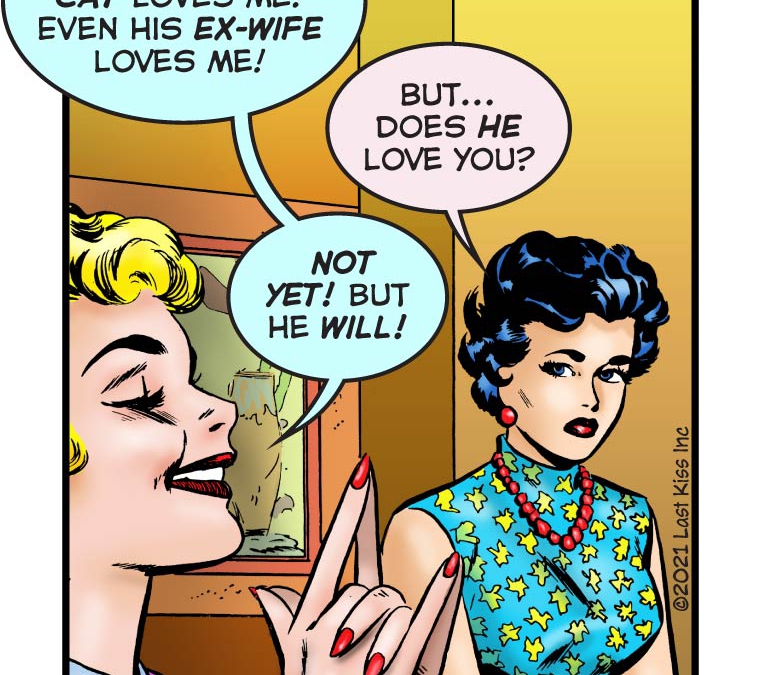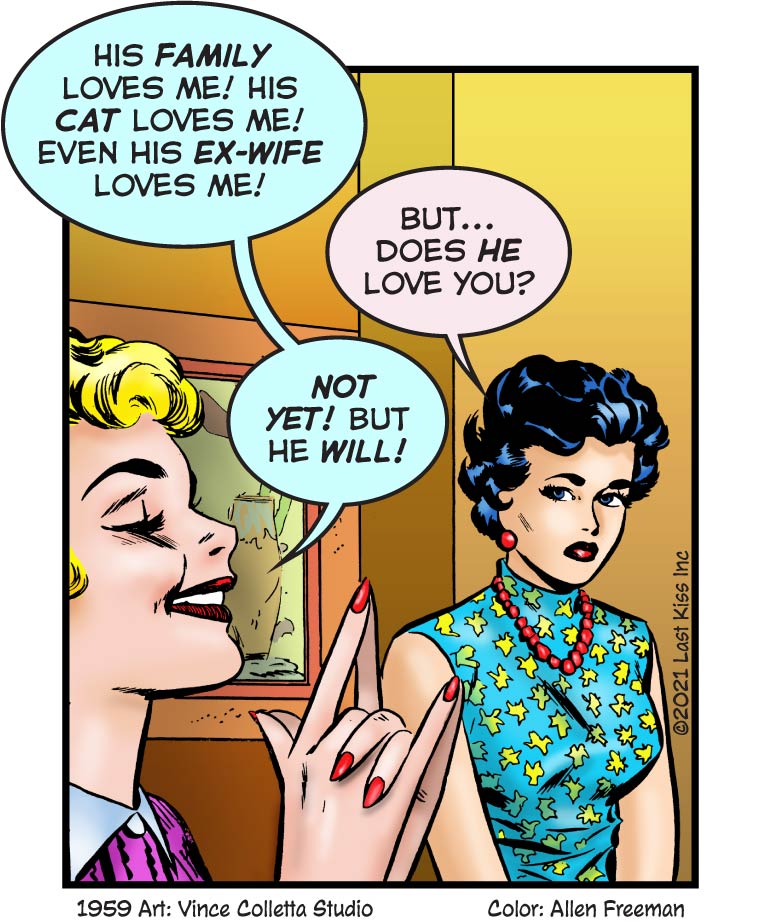 Original Vintage Art & Text
Transcript:
SCENE: Two young women. One looks very satisfied and happy with herself. The other woman looks on with doubt.
SATISFIED WOMAN: His family loves me! His
cat loves me! Even his ex-wife loves me!
DOUBTFUL WOMAN: but…does he love you?
SATISFIED WOMAN: Not
yet! But he will!
1959 Art: Vince Colletta Studio Color: Allen Freeman
7.1.3.5
↓ Transcript
SCENE: Two young women. One looks very satisfied and happy with herself. The other woman looks on with doubt.

SATISFIED WOMAN: His family loves me! His
cat loves me! Even his ex-wife loves me!

DOUBTFUL WOMAN: but...does he love you?

SATISFIED WOMAN: Not
yet! But he will!

1959 Art: Vince Colletta Studio Color: Allen Freeman

7.1.3.5