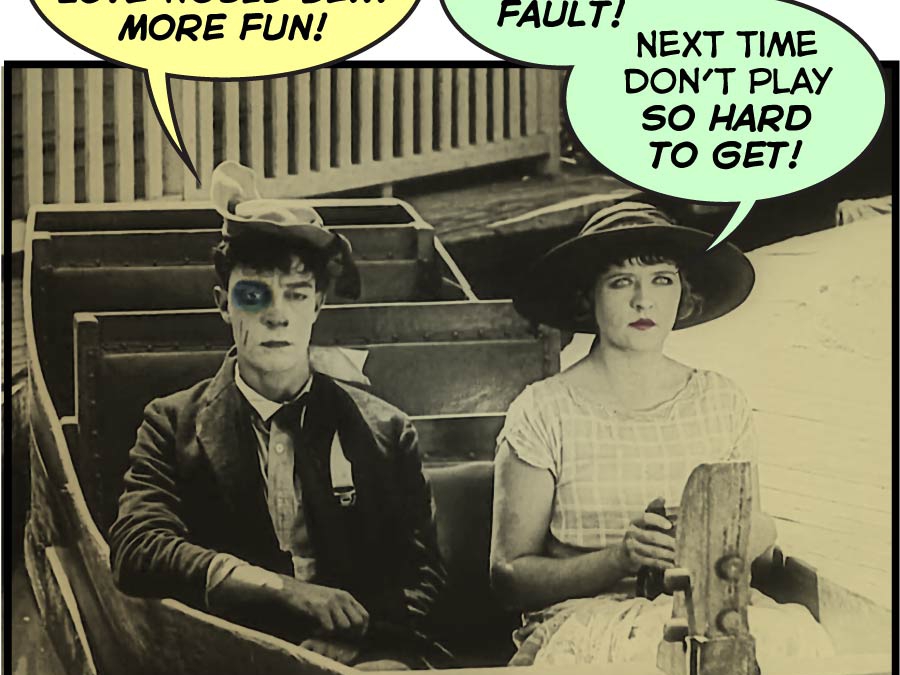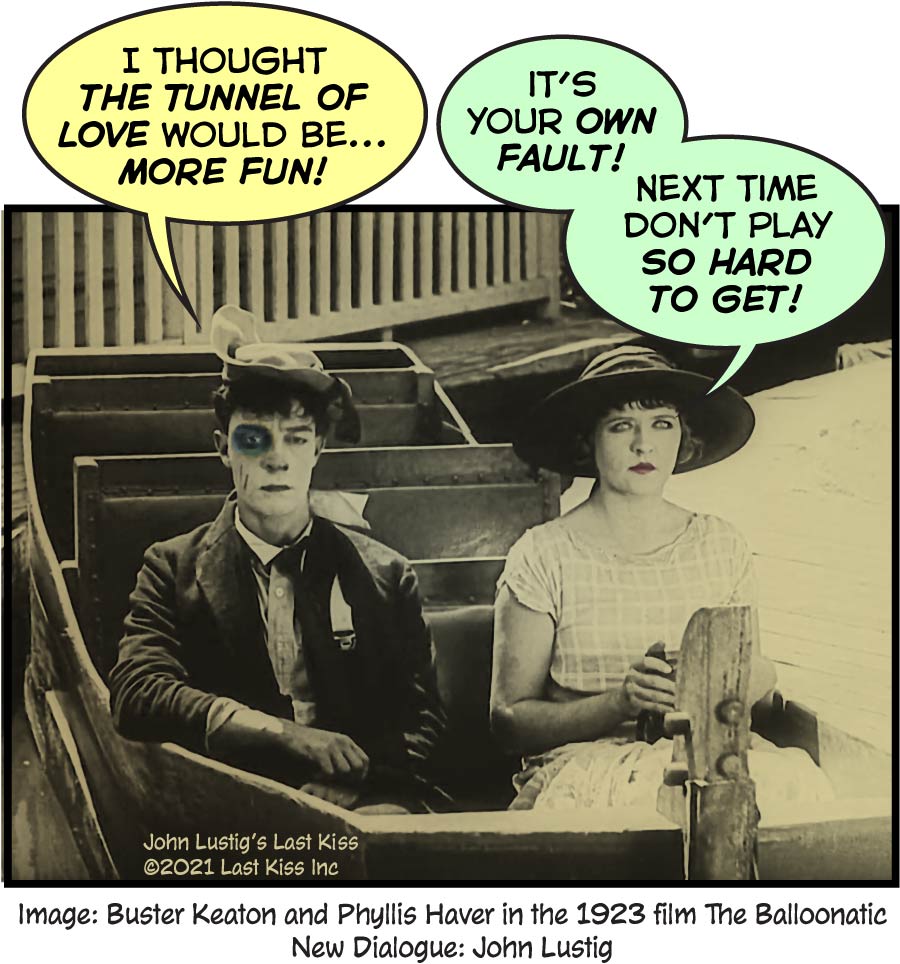 Transcript:
SCENE: Actors Buster Keaton and Phyllis Haver are sitting in an amusement park ride car having just exited from The Tunnel of Love ride. Buster looks like he's been beat up. He has a black eye and his hat is demolished. Phyllis ls fine and looks straight ahead.
BUSTER: I thought
the Tunnel of Love would be… more fun!
PHYLLIS: It's your own fault! Next time don't play so hard to get!
Image: Buster Keaton and Phyllis Haver in the 1923 film The Balloonatic
New Dialogue: John Lustig
buster-keaton-phyllis-haver-the-balloonatic_Tunnel_of_Love
↓ Transcript
SCENE: Actors Buster Keaton and Phyllis Haver are sitting in an amusement park ride car having just exited from The Tunnel of Love ride. Buster looks like he's been beat up. He has a black eye and his hat is demolished. Phyllis ls fine and looks straight ahead.

BUSTER: I thought
the Tunnel of Love would be... more fun!

PHYLLIS: It's your own fault! Next time don't play so hard to get!

Image: Buster Keaton and Phyllis Haver in the 1923 film The Balloonatic
New Dialogue: John Lustig

buster-keaton-phyllis-haver-the-balloonatic_Tunnel_of_Love