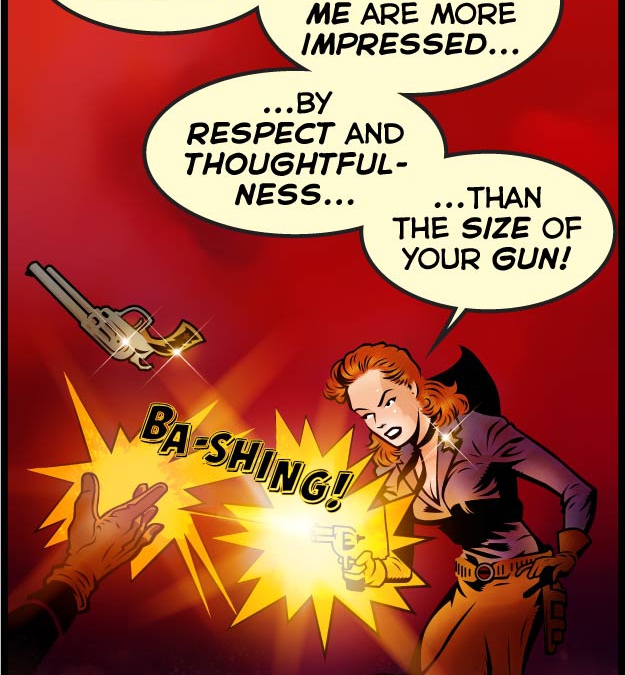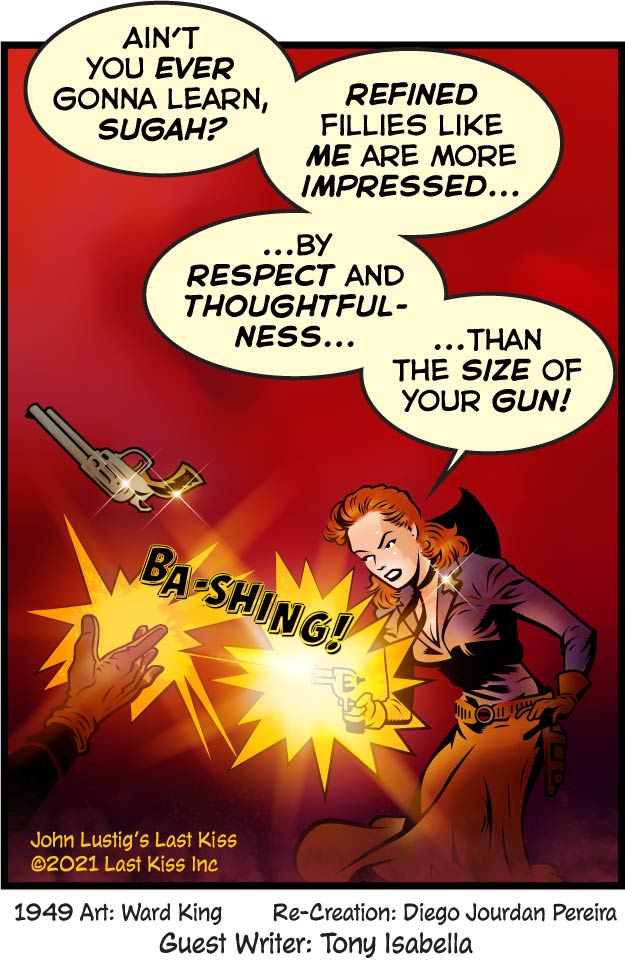 Another tale of misplaced love & lust from my comic collaborators and pals Tony Isabella & Diego Jourdan Pereira!
Original Vintage Art & Text
Transcript:
A cowgirl sheriff shoots a gun out of a man's hand.
SHERIFF: Ain't you ever gonna learn, sugah? Refined fillies like me are more impressed…by
respect and thoughtful-
ness…than the size of your gun!
BA-SHING!
1949 Art: Ward King Re-Creation: Diego Jourdan Pereira
Guest Writer: Tony Isabella
DJP.lk55
WesternAdventures6.12.4
↓ Transcript
A cowgirl sheriff shoots a gun out of a man's hand.

SHERIFF: Ain't you ever gonna learn, sugah? Refined fillies like me are more impressed...by
respect and thoughtful-
ness...than the size of your gun!

BA-SHING!

1949 Art: Ward King Re-Creation: Diego Jourdan Pereira
Guest Writer: Tony Isabella

DJP.lk55
WesternAdventures6.12.4