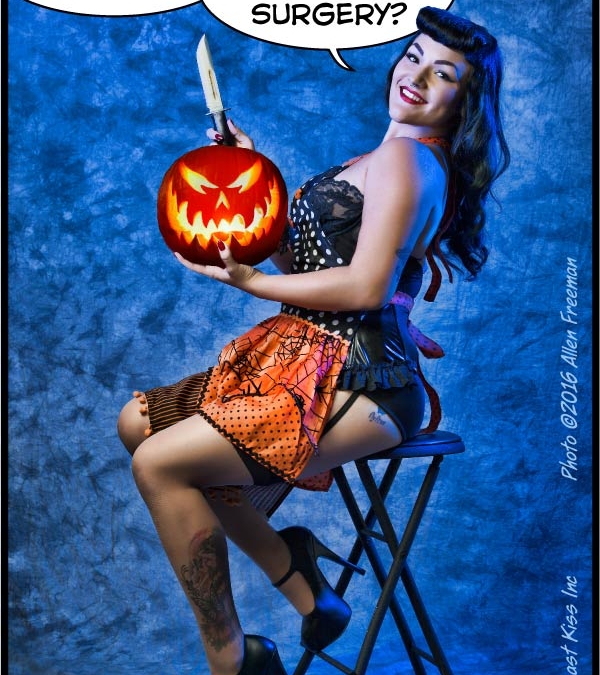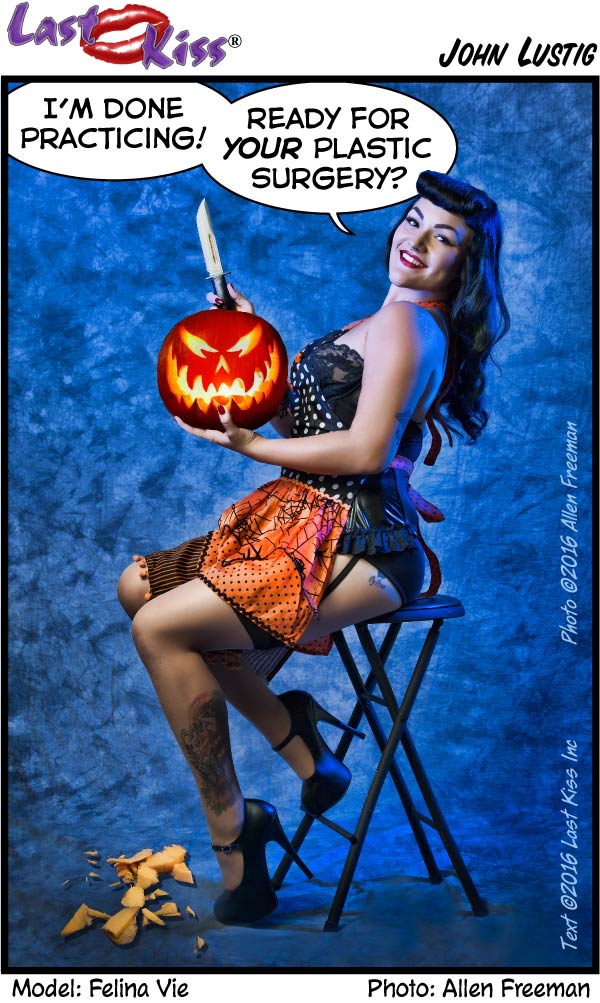 Happy Halloween, ghouls and boils!
Here's the wrap up to the Halloween photo-comics. Starting Wednesday, we're back to "old comics with new dialogue" three times a week.
However, I'd love to do more photo-comics occasionally. So, if you've enjoyed this last week (or hated it), please let me know.
Transcript:
Woman (Felina Vie) holding a Jack-o-lantern and knife: I'm done practicing! Ready for your plastic surgery?
Text ©2016 Last Kiss Inc Photo ©2016 Allen Freeman
Model: Felina Vie Photo: Allen Freeman
AF.lk11
↓ Transcript
Woman (Felina Vie) holding a Jack-o-lantern and knife: I'm done practicing! Ready for your plastic surgery?

Text ©2016 Last Kiss Inc Photo ©2016 Allen Freeman

Model: Felina Vie Photo: Allen Freeman

AF.lk11