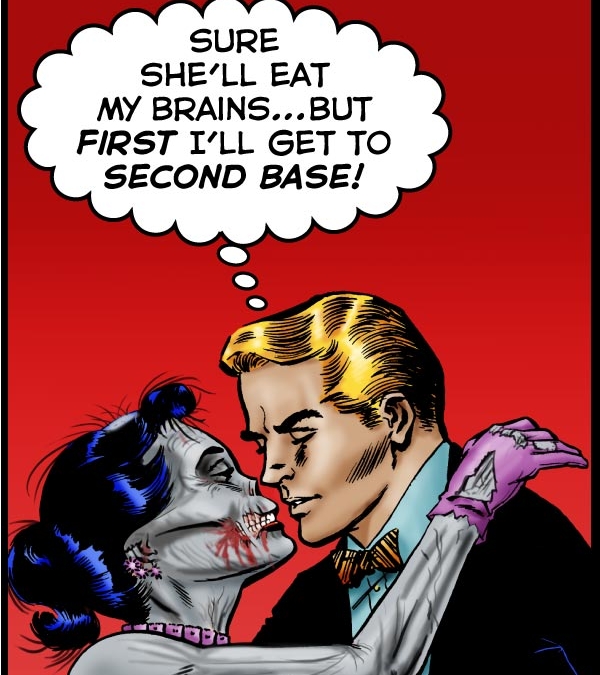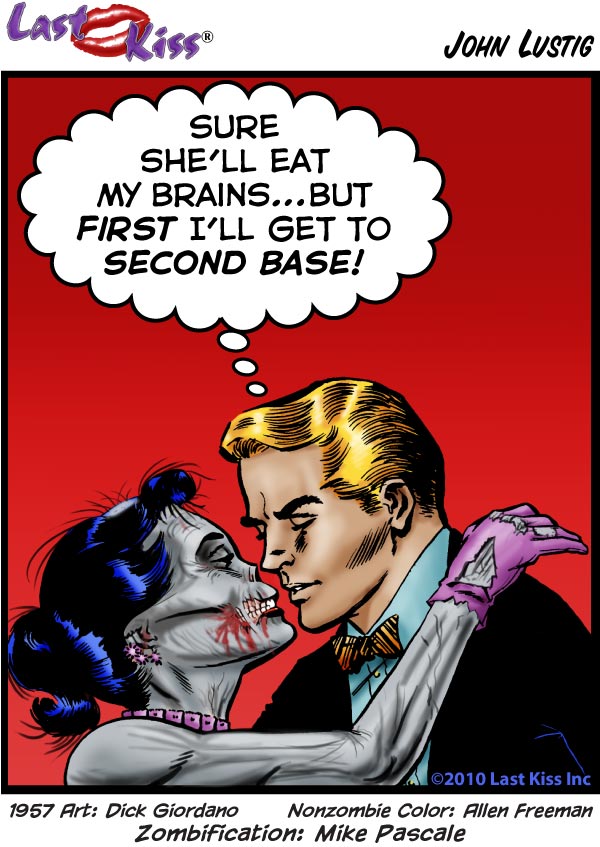 It wouldn't be Halloween without a Last Kiss collaboration with my pal Mike Pascale. This one and the one tomorrow are re-runs of two of the best zombie comics we've done together. But there's a new zombie gag coming from Mike in a little over a week—just before the election!
Transcript:
SCENE: A zombie girl prepares to kiss (or maybe eat) a young man.
MAN (thinking): She'll eat my brains…but first I'll get to Second Base!
1957 art by Dick Giordano in FIRST KISS #1.
1.1.1.1
↓ Transcript
SCENE: A zombie girl prepares to kiss (or maybe eat) a young man.

MAN (thinking): She'll eat my brains...but first I'll get to Second Base!

1957 art by Dick Giordano in FIRST KISS #1.

1.1.1.1