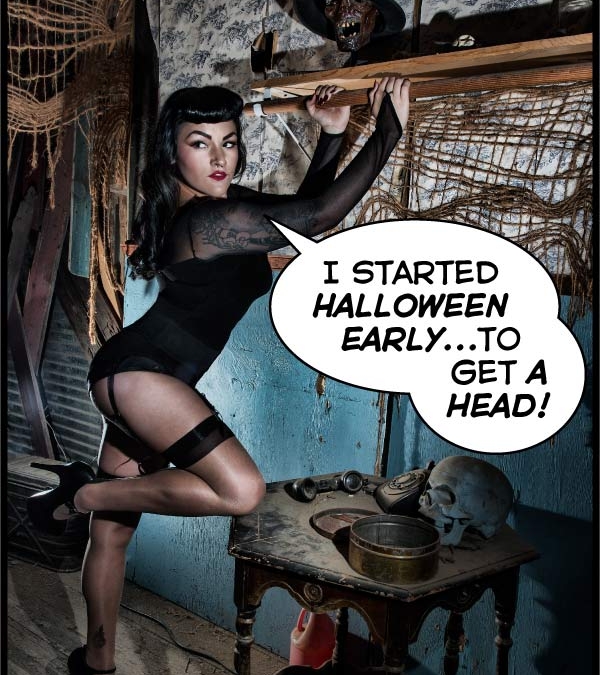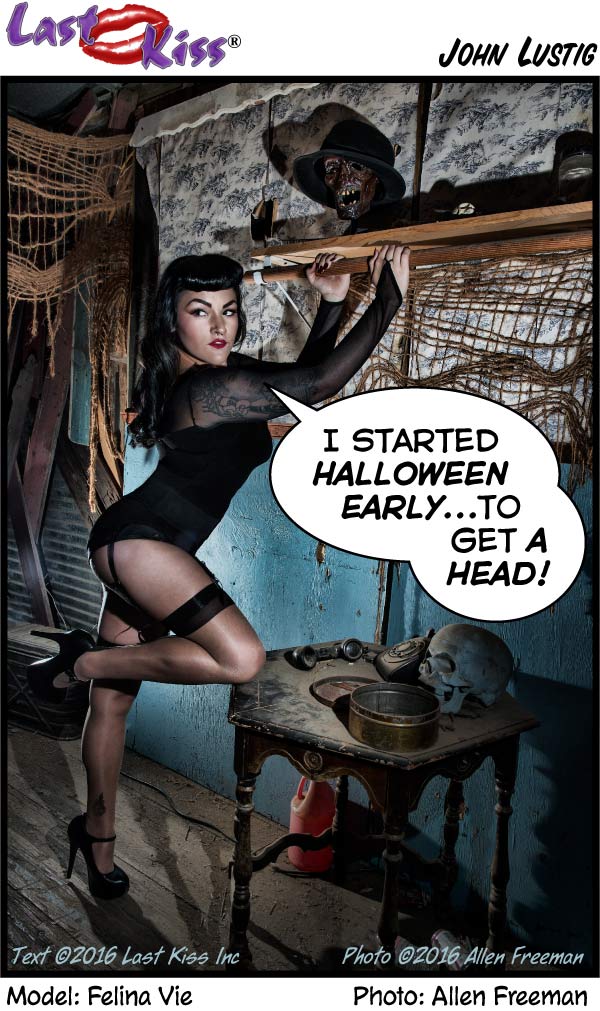 I love Halloween. The candy is tasty. The kids are cute. And the costumes are funky fun. But, most of all, I love that I get to write some wacky Halloween gags!
This Halloween, I've once again dialogued numerous horror-themed photos shot by my buddy—Allen Freeman.
For many years, Allen was my main Last Kiss colorist. But in recent years, the poor guy has made his living photographing beautiful women—such as the lovely Felina Vie above.
If Felina looks familiar, it might be because she's a frequent magazine cover model. More importantly, of course, she's also a Last Kiss t-shirt model!
Felina will be back in some even wilder shots next week. Don't miss 'em. I think Allen and I will be serving up some real treats!
Transcript:
Scene: Beautiful Felina Vie poses with two human skulls.
FELINA: I started Halloween early…to get a head!
Text ©2016 Last Kiss Inc Photo ©2016 Allen Freeman
Model: Felina Vie Photo: Allen Freeman
AF.lk5
↓ Transcript
Scene: Beautiful Felina Vie poses with two human skulls.

FELINA: I started Halloween early...to get a head!

Text ©2016 Last Kiss Inc Photo ©2016 Allen Freeman

Model: Felina Vie Photo: Allen Freeman

AF.lk5