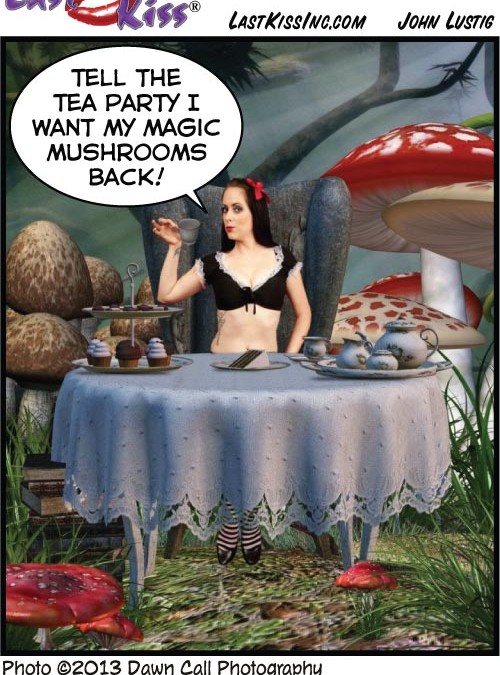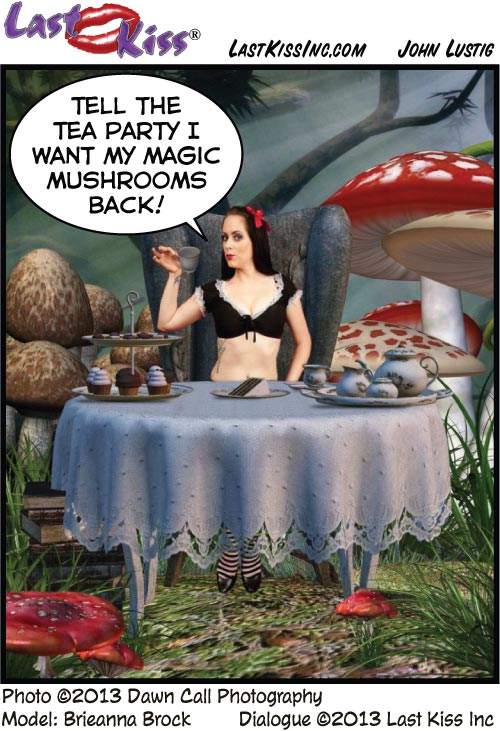 My only experience with proper tea parties was when my daughters were young and I had innumerable imaginary teas from their dainty plastic cups.
The great thing about imaginary tea is that you can always add imaginary rum.
The worst thing about imaginary tea spiked with imaginary rum? Imaginary hangovers!
Oh, yes—in case you're wondering—this is #6 (of seven) Cosplay Comics (TM) featuring model Brieanna Brock.
My thanks to Brieanna and Dawn Call Photography for letting me ham up their Wonderland of a photo!
↓ Transcript
SCENE: A photo of Brieanna Brock in a sexy outfit at a Wonderland tea party by herself.

BRIEANNA: Tell the Tea Party I want my magic mushrooms back!

Photo ©2013 Dawn Call Photography
Model: Brieanna Brock Dialogue ©2013 Last Kiss Inc