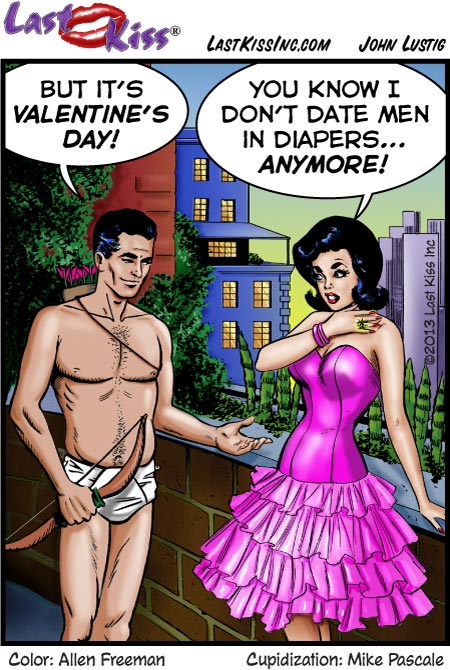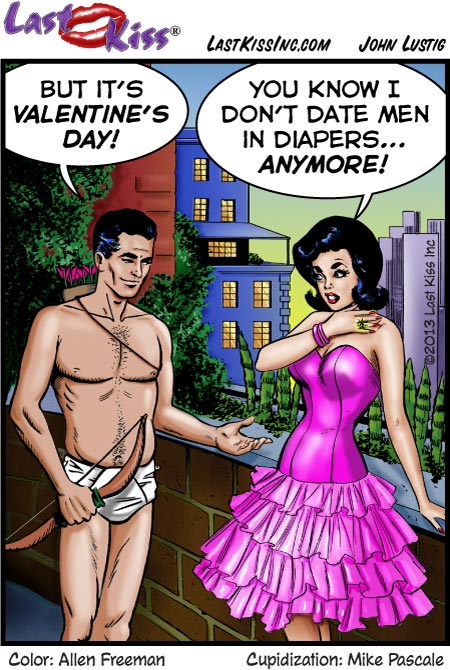 Happy Valentine's Day from the amazing Mike Pascale (and the lovely, but talented me.)
Once again Mike has taken old romance art from my archive—(see original below)—and turned it into something cool. And, let's face, kinda creepy.
In fact, this may be the creepiest Last Kiss Valentine character comic since my dirty, old mail carrier. Hmm. Okay, he's even creepier.
Way to go Mike!
↓ Transcript
SCENE: A penthouse exterior looking out over a city. A man is dressed up as Cupid---wearing a diaper and carrying a bow and arrow. A woman in a cocktail dress looks on alarmed.

MAN: But it's Valentine's Day!

WOMAN: You know I don't date men in diapers…anymore!

Original artist unknown.
Color: Allen Freeman Cupidization: Mike Pascale
©2013 Last Kiss Inc