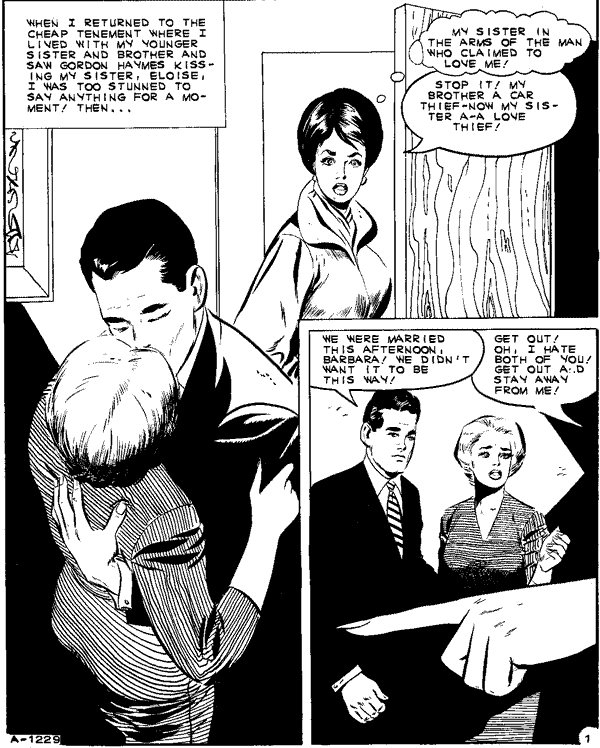 Above is the original romance art from First Kiss #26 (Click to enlarge.) that I used for my gag "Smooch Emergency."
I had Allen Freeman draw in the bottom right of the Last Kiss version. The space was originally take up by the second panel of the story—which delivers a double-dose of heartache.
Oh, man. I hate when one of my siblings marries my sweetheart!