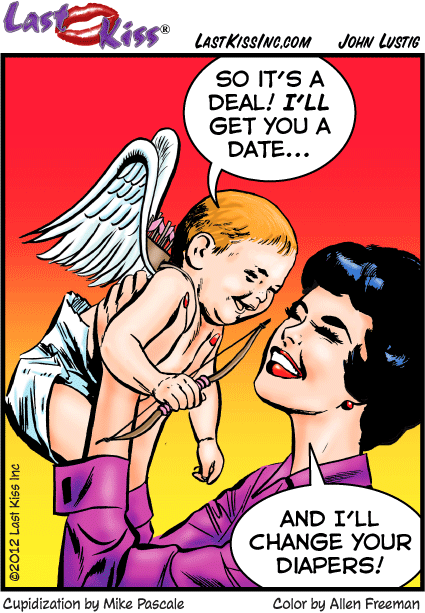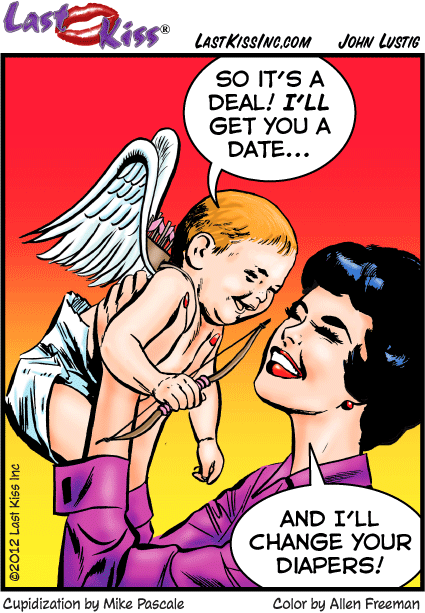 Happy Valentine's Day everyone!
I love collaborating with Mike Pascale on holiday gags. We always begin by selecting art that Mike can modify (or in this case "Cupify") to fit the holiday. Then we both think up gags
Many of these are great gags. Wonderful, side-splitting, pee-in-your-pants funny gags.
For the sake of hygiene, we throw all those gags away and just use whatever is left over.
Below is the original art (drawn by Vince Colletta) with the original text as it appeared in an issue of First Kiss in the early 1960s.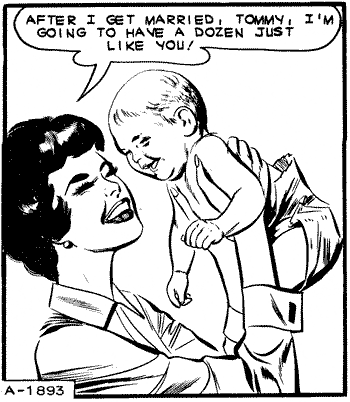 ↓ Transcript
SCENE: Woman holds up a smiling cupid.

CUPID: So it's a deal! I'll get you a date...

WOMAN: And I'll change your diapers!

Original art by Vince Colletta. Cupidization by Mike Pascale