I had a lot of fun at WonderCon 2011! Why? Well…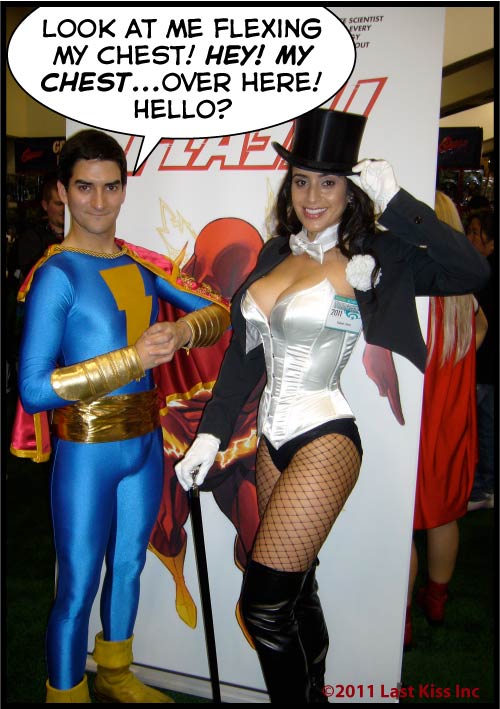 #1. Shelagh joined me at the con. (No that's not her above.) But Shelagh had such a great time that she's willing to go back next year. Yippee!
(Of course, she also said she'd be happy to go back to San Francisco–even without the convention.)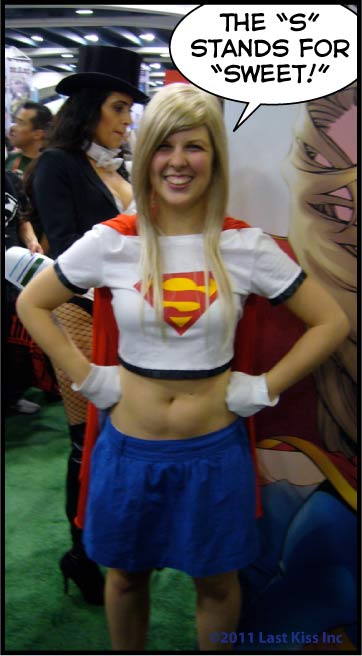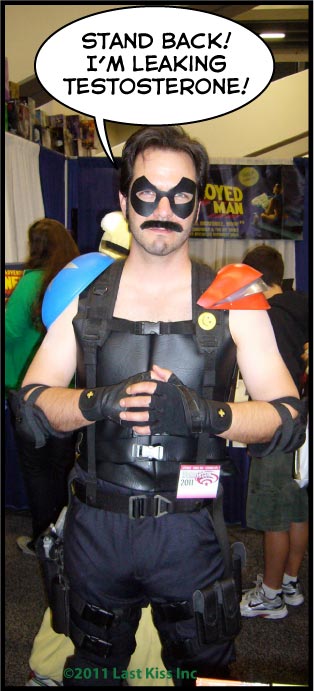 #2. I love selling Last Kiss goodies and meeting fans at the booth, but I also like to get out on the floor and mingle. Talk to friends. Attend some panels. And see the sights. I got to do all that at WonderCon–which is pretty rare for me.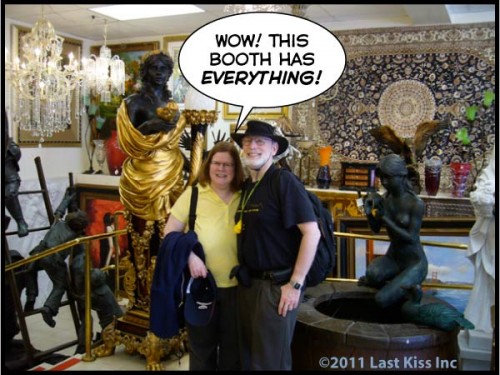 (Okay. The photo above isn't from a comic booth. It's actually a store by Fisherman's Wharf. It was wonderfully gaudy. If cat houses had a central supply store–this would be it.)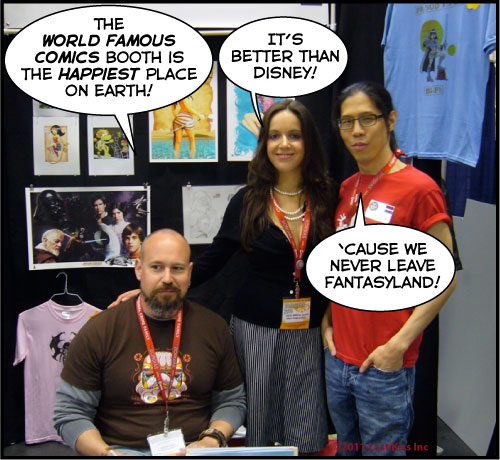 I spent about half the convention at the World Famous Comics booth–hawking Last Kiss goodies. Left to right: Ed Hawkins, Dana Braziel-Solovy and WFC head honcho Justin Chung.
The nice thing about this was that–since it wasn't my booth–I could come and go as I wanted. Below are a few of the people who came by the booth and help make this convention memorable: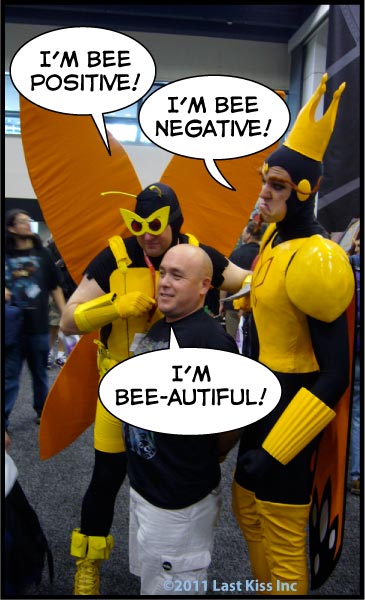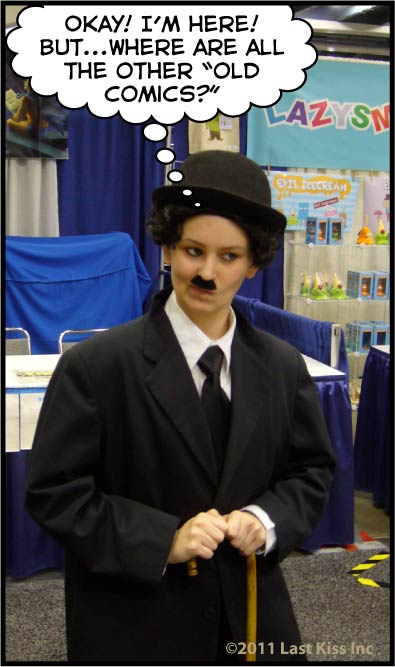 This is the only time I've ever seen a silent movie character at a comic con. Nice–if somewhat out of place.