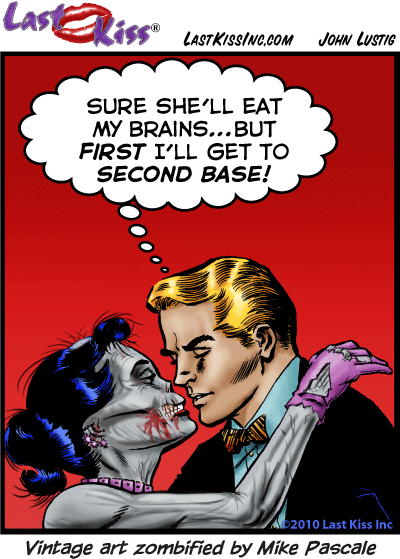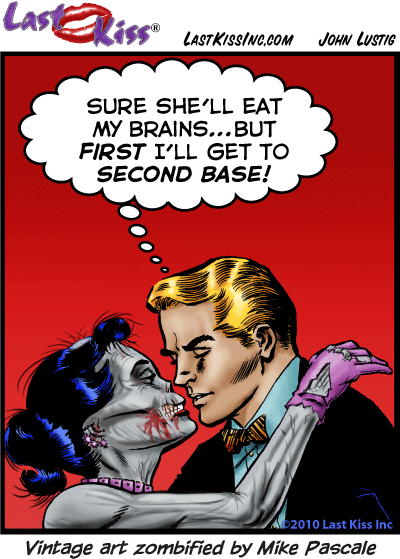 Here's the second gruesome gal in Last Kiss's Zombie Week. Below is the original gorgeous art (by Dick Giordano) that Mike Pascale and I transformed for our Halloween week celebration.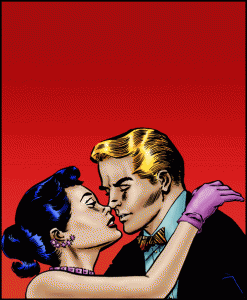 Click to enlarge.
For more about the fascinating Mike Pascale, check out his art on his site/Facebook page; his "A Picture's Worth Column" on Wednesday's Heroes; or his Bru-Hed comics.
To see all of Mike's Last Kiss Halloween comics so far, click Pascale-Halloween.