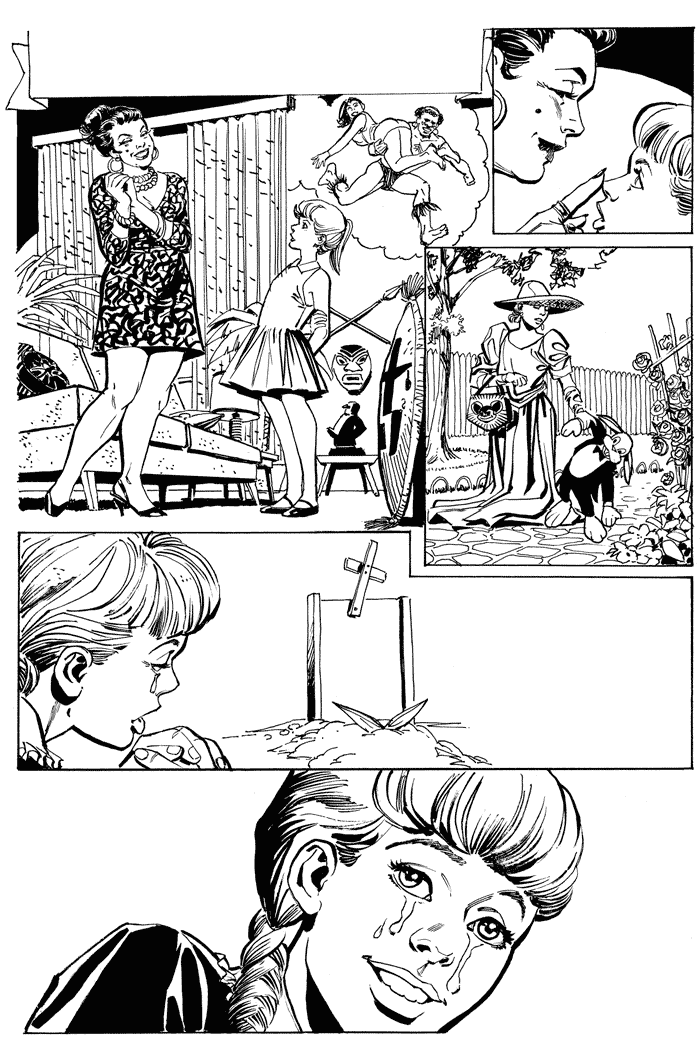 Art from Dick Giordano's "Widow Miss Muffet" from Last Kiss #2.
I was sad to learn that Dick Giordano passed away this morning (March 27, 2010.) In addition to being regarded as one of the best inkers and editors to ever work in comic books, Dick was also almost universally admired as being a nice guy and highly principled professional.
Dick was also my friend and mentor. (If you knew Dick you inevitably learned something valuable about life–at least I did.) In addition, Dick provided invaluable advice and assistance to me in the early years of Last Kiss. All four issues of Last Kiss featured covers by Dick. He even drew a new story for the second issue of my comic book series Last Kiss which I dubbed "The Dick Giordano Issue."
Later tonight, I'll post a 2001 interview that I did with Dick. In the meantime, I suggest if you want to read more about this remarkable man that you check out Mark Evanier's tribute of Dick Giordano.