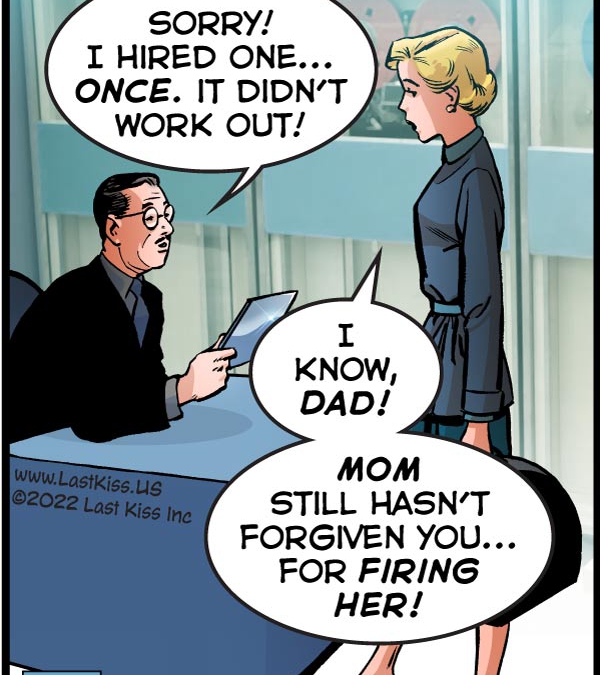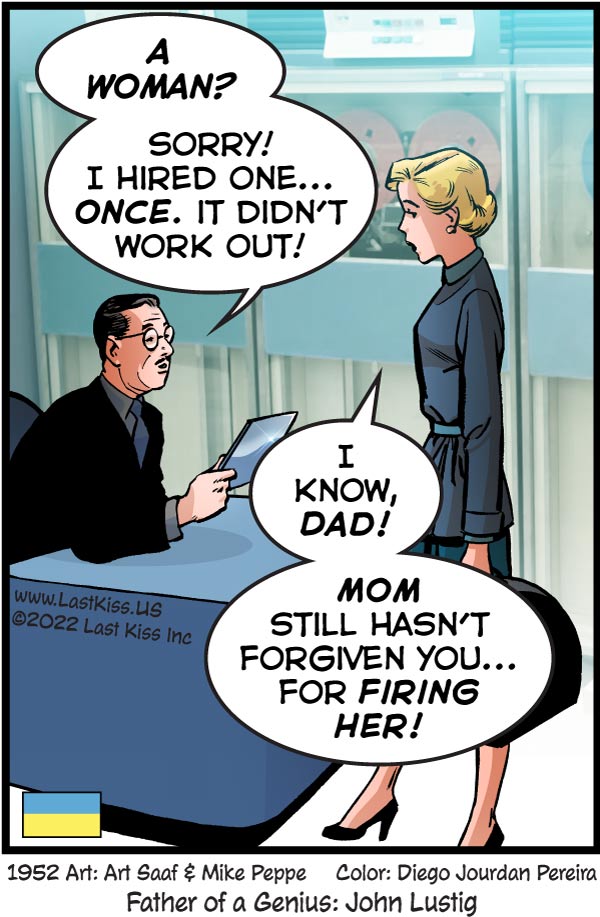 Original Vintage Art & Text
Transcript:
SCENE: A man is sitting at a desk in an office. Giant 1950s computer banks are in the background. A woman is standing in front of the man and talking to him.
MAN: A woman? Sorry! I hired one…once. it didn't work out!
WOMAN: I know, Dad! Mom still hasn't forgiven you…for firing her!
1952 Art: Art Saaf & Mike Peppe Color: Diego Jourdan Pereira
Father of a Genius: John Lustig
DJP.lk599
↓ Transcript
SCENE: A man is sitting at a desk in an office. Giant 1950s computer banks are in the background. A woman is standing in front of the man and talking to him.

MAN: A woman? Sorry! I hired one...once. it didn't work out!

WOMAN: I know, Dad! Mom still hasn't forgiven you...for firing her!

1952 Art: Art Saaf & Mike Peppe Color: Diego Jourdan Pereira
Father of a Genius: John Lustig

DJP.lk599