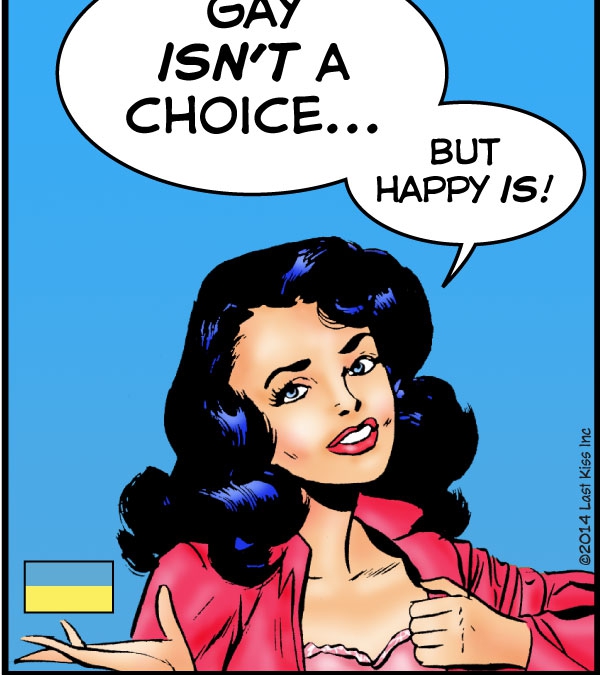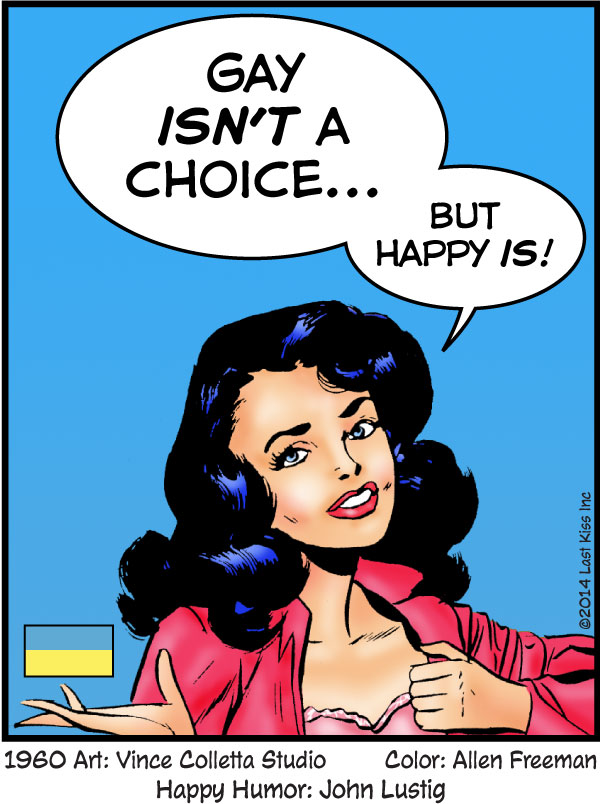 If you like today's Last Kiss comic and you live in southern California then you're in luck. I turned it—and a bunch of other Last Kiss images—into fridge magnets and tote bags. Prism Comics is selling them at it's booth at Q Con—a new LGBTQ comic con in LA on Saturday, June 18. Free admission.
Original Vintage Art & Text
Transcript:
WOMAN: Gay isn't a choice…but happy is!
1960 Art: Vince Colletta Studio Color: Allen Freeman
Happy Humor: John Lustig
MotherInfo12.1.5.4
↓ Transcript
WOMAN: Gay isn't a choice...but happy is!

1960 Art: Vince Colletta Studio Color: Allen Freeman
Happy Humor: John Lustig

MotherInfo12.1.5.4