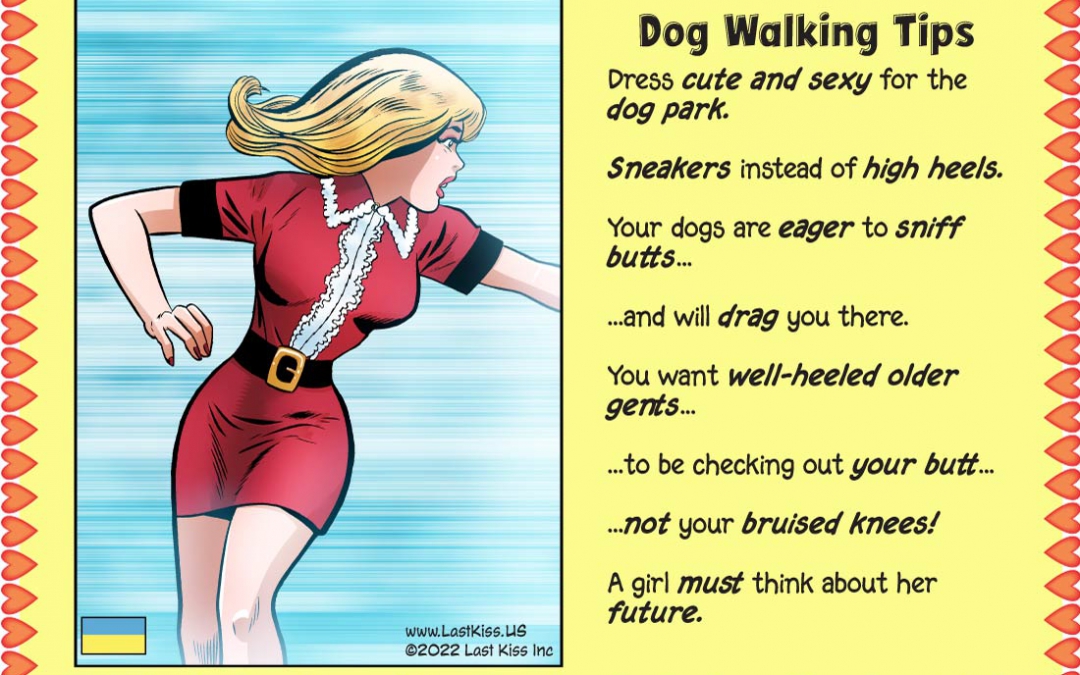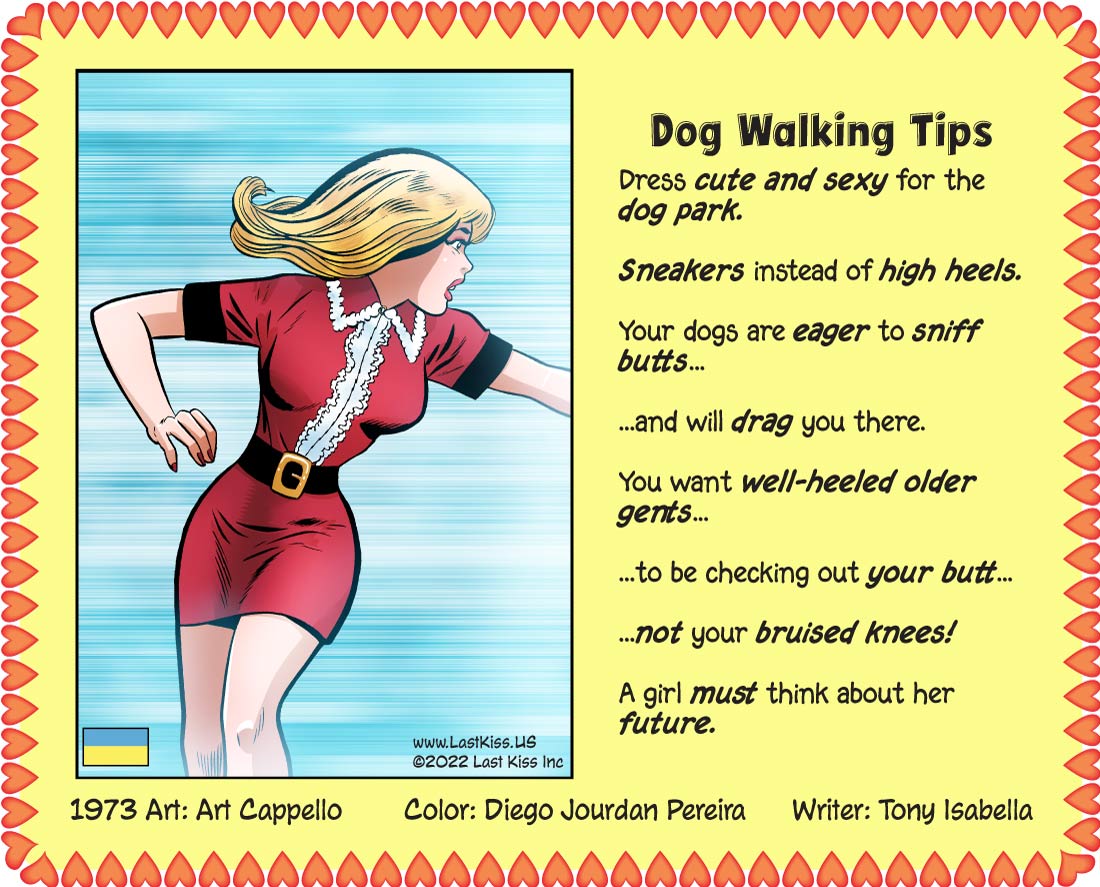 A new Last Kiss by Tony Isabella & Diego Jourdan Pereira!
Original Vintage Art & Text
Transcript:
SCENE: Young woman looking off-panel at something. One of her arms is extended in the same direction off panel–as if she's being pulled by something.
TITLE: Dog Walking for Sexcess
CAPTION: Dress cute and sexy for the dog park.
Sneakers instead of high heels.
Your dogs are eager to sniff butts…
…and will drag you there.
You want well-heeled older gents…
…to be checking out your butt…
…not your bruised knees!
A girl must think about her future.
1973 Art: Art Cappello Color: Diego Jourdan Pereira Writer: Tony Isabella
dip_LK659
↓ Transcript
SCENE: Young woman looking off-panel at something. One of her arms is extended in the same direction off panel--as if she's being pulled by something.

TITLE: Dog Walking for Sexcess

CAPTION: Dress cute and sexy for the dog park.

Sneakers instead of high heels.

Your dogs are eager to sniff butts...

...and will drag you there.

You want well-heeled older gents...

...to be checking out your butt...

...not your bruised knees!

A girl must think about her future.

1973 Art: Art Cappello Color: Diego Jourdan Pereira Writer: Tony Isabella

dip_LK659