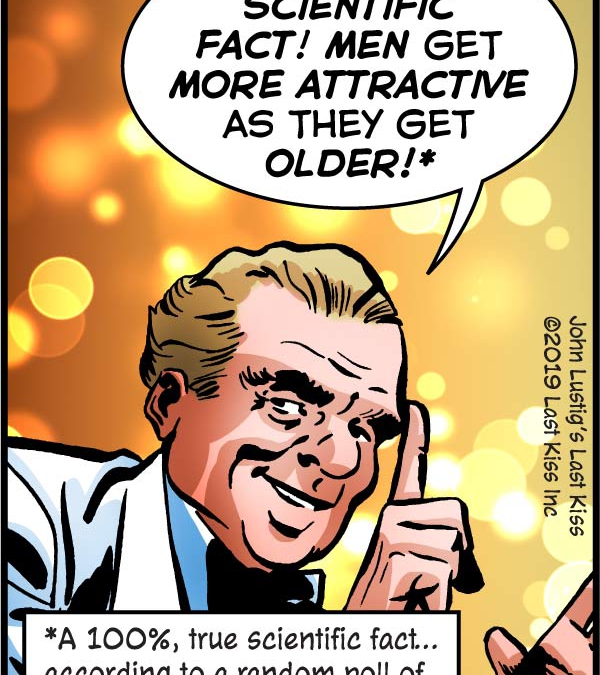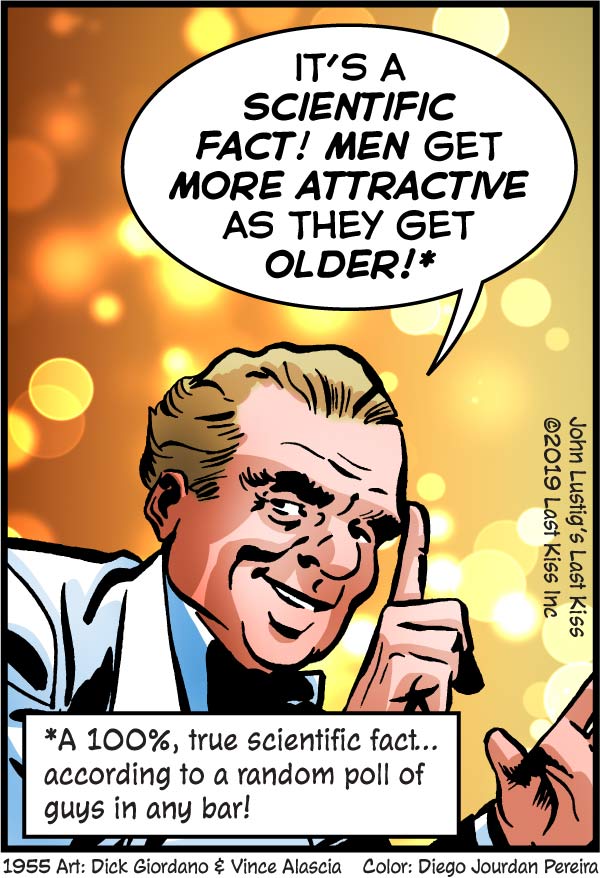 It's a 100 percent, absolutely true, scientific fact…sort of.
Transcript:
SCENE: A man in a white suite and black string bow tie points the forefinger of his right hand upwards as he speaks.
MAN: It's a scientific fact! Men get more attractive as they get older!*
CAPTION: *A 100%, true scientific fact… according to a random poll of guys in any bar!
1955 Art: Dick Giordano & Vince Alascia Color: Diego Jourdan Pereira
DJP.lk403 & FM2.1.5.3
↓ Transcript
Transcript:

SCENE: A man in a white suite and black string bow tie points the forefinger of his right hand upwards as he speaks.

MAN: It's a scientific fact! Men get more attractive as they get older!*

CAPTION: *A 100%, true scientific fact... according to a random poll of guys in any bar!

1955 Art: Dick Giordano & Vince Alascia Color: Diego Jourdan Pereira

DJP.lk403 & FM2.1.5.3