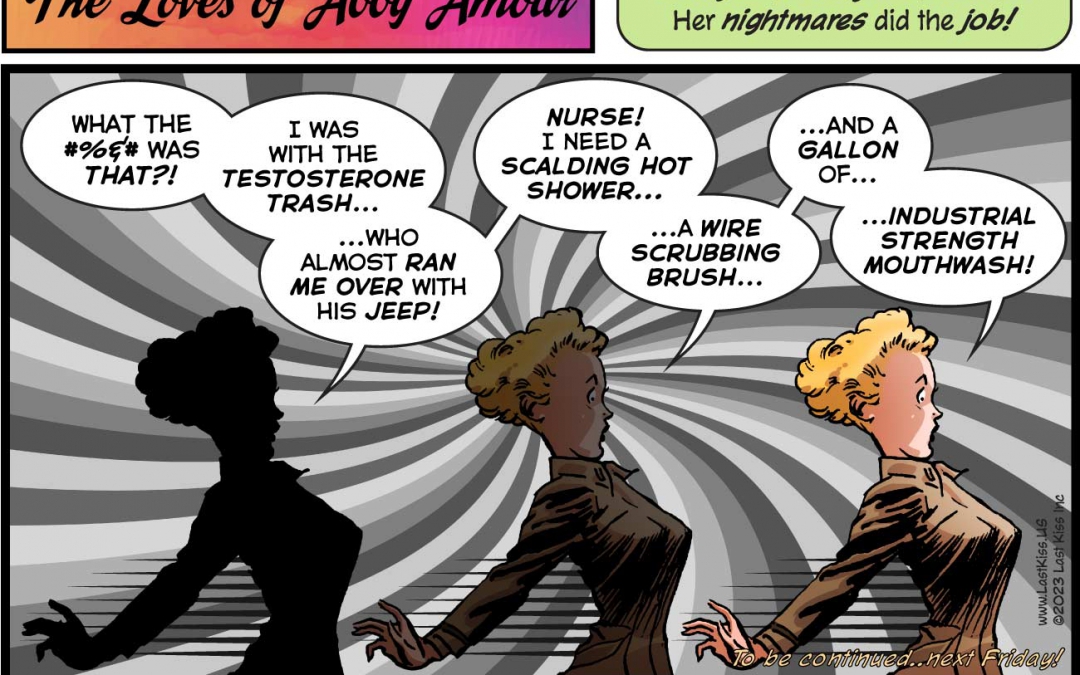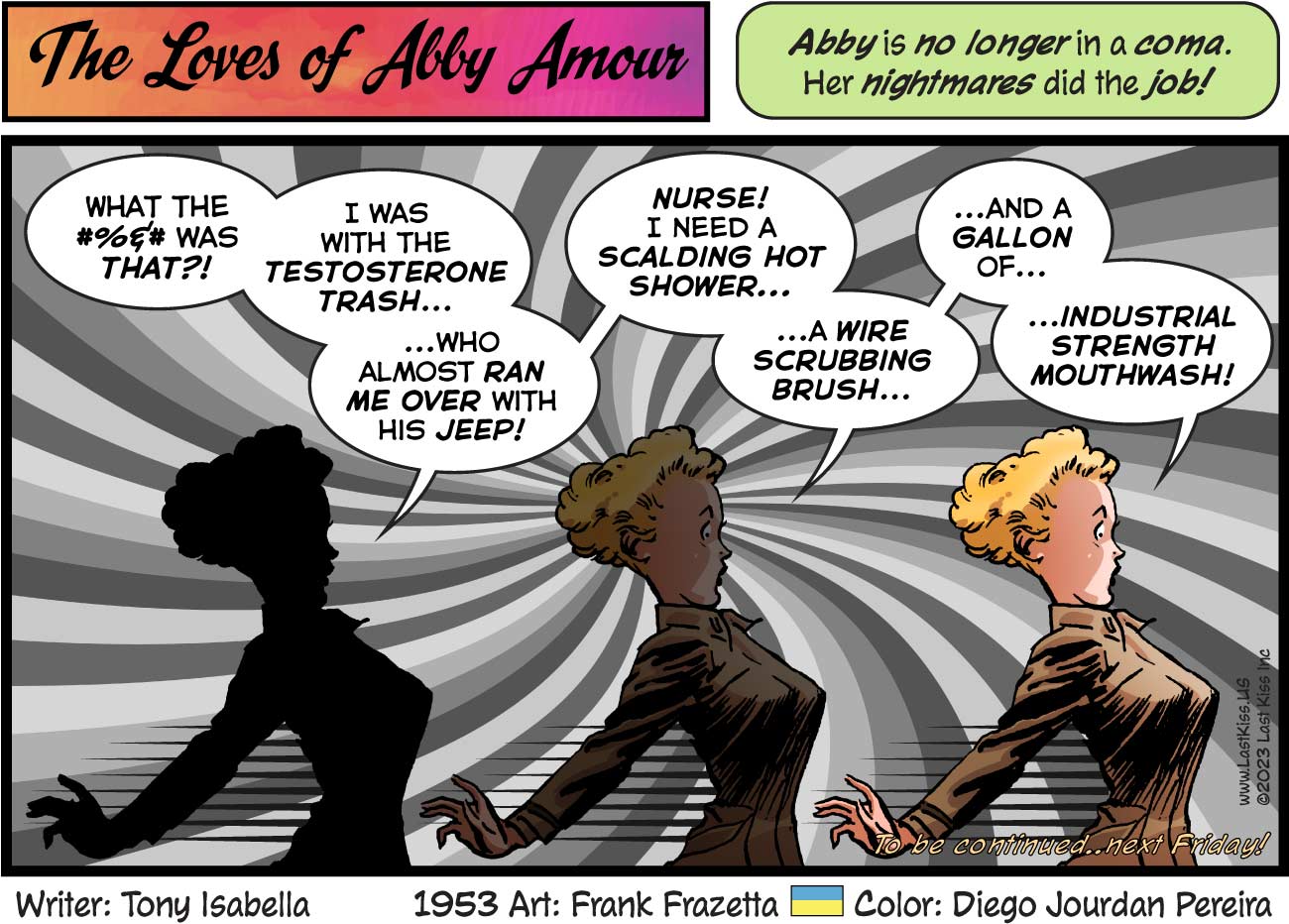 Original Vintage Art & Text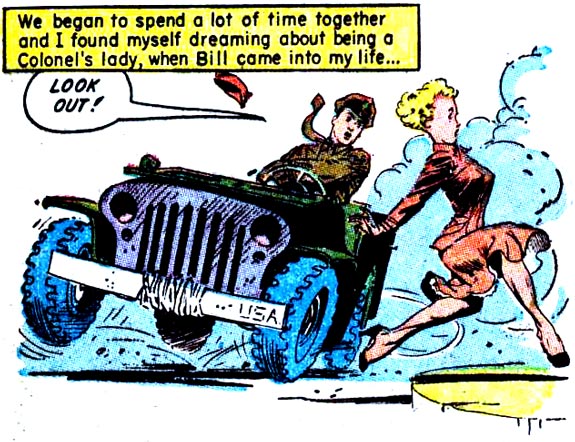 Art by Frank Frazetta in the story "A Love of My Own" in Personal Love #24, 1953. Published by Eastern Color. Curious to see more? Click the link above to read the entire vintage comic book for free on ComicBookPlus. The story begins on Page 11.

Past episodes of Abby Amour:
The Abby Amour miniseries runs every Friday. Dialogue by Tony Isabella with re-purposed art by Frank Frazetta. Color by Diego Jourdan Pereira! Lettering, crazy layout and special effects by John Lustig.