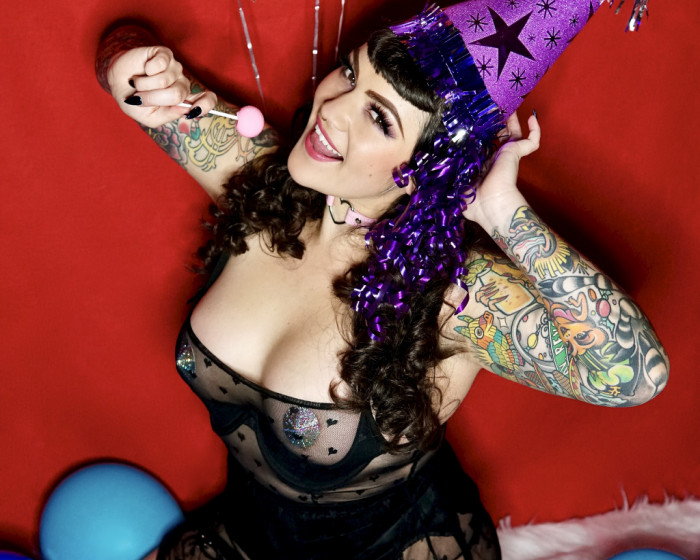 Just a quick reminder that you can still vote for Last Kiss model Felina Vie in Inked Magazine's cover girl contest. (You'll need a Facebook account to sign in to vote.) You can vote for free once every 24 hours. Thanks!
Vintage, Published Art & Dialogue
Transcript:
SCENE: Woman with tall, blonde and very strange hair.
CAPTION: Thrifty Tina was forced to accept that YouTube tutorials were no substitute for an actual hair stylist.
1958 Art: Jack Kirby & Al Williamson Color: Diego Jourdan Pereira
Writer: Tony Isabella
↓ Transcript
SCENE: Woman with tall, blonde and very strange hair.

CAPTION: Thrifty Tina was forced to accept that YouTube tutorials were no substitute for an actual hair stylist.

1958 Art: Jack Kirby & Al Williamson Color: Diego Jourdan Pereira
Writer: Tony Isabella