Here's some holiday photo-comic fun with photographer Allen Freeman. Plus model Sandy Summer.
Here's today's comic without those silly word balloons in the way: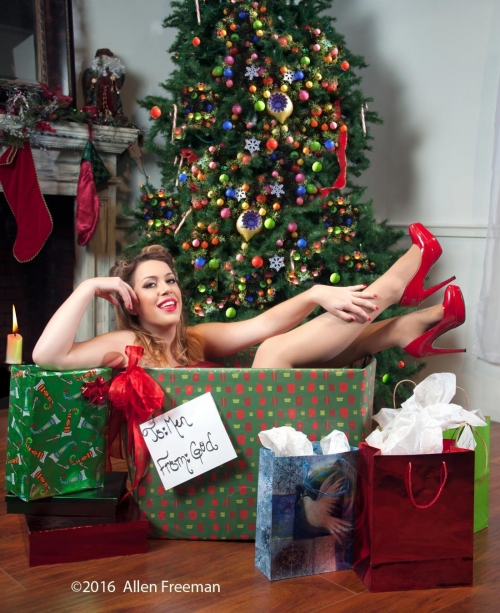 Model Sandy Summer  ©2016 Allen Freeman  Click image to enlarge.
Transcript:
Woman—possibly naked except for red shoes—partially inside a large Christmas gift box.
WOMAN: I'm the gift that keeps on giving!
Model: Sandy Summer Photo: Allen Freeman
Text ©2016 Last Kiss Inc Photo ©2016 Allen Freeman
sandybox
↓ Transcript
Woman---possibly naked except for red shoes---partially inside a large Christmas gift box.

WOMAN: I'm the gift that keeps on giving!

Model: Sandy Summer Photo: Allen Freeman
Text ©2016 Last Kiss Inc Photo ©2016 Allen Freeman
sandybox