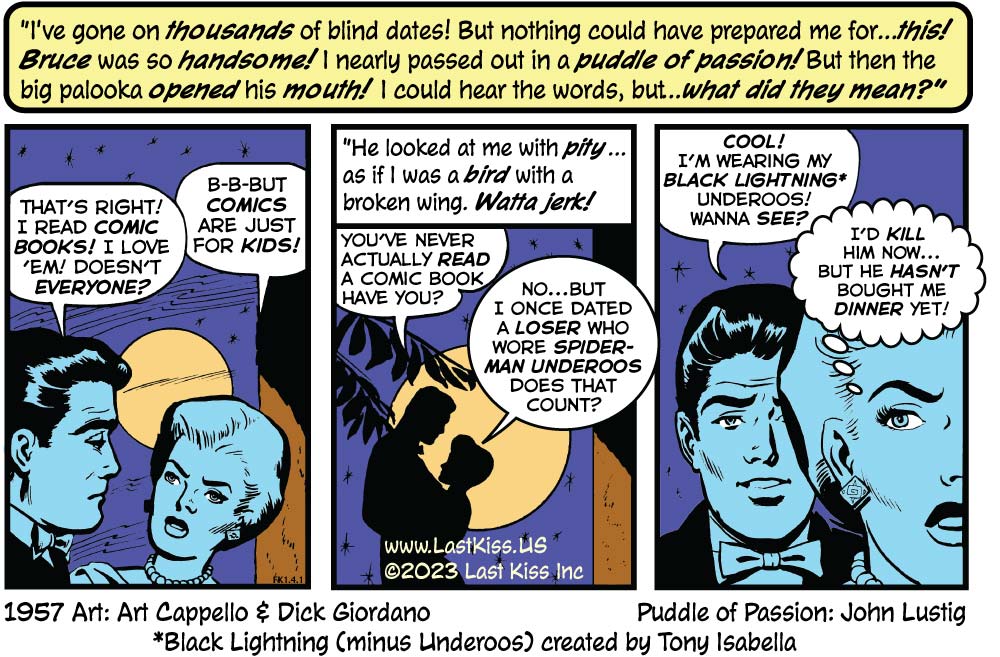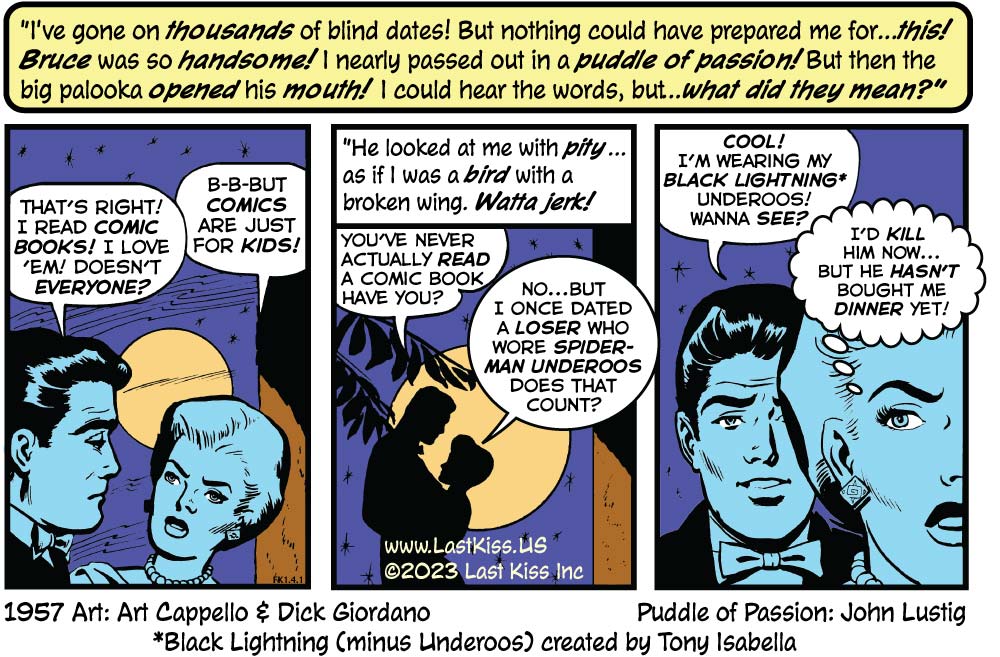 If today's episode seems different than most Last Kiss comics it's because this one originally appeared in Comics Buyer's Guide way back in the 1990s. And most of my gags back then were aimed at the comic fans and pros who made up the bulk of CBG's readership.
I've added a bit of color for the new version. And I also modified the gag quite a bit. (No outdated Batman movie references now. Instead the gag mentions Underoos and Black Lightning.)
If my current readers enjoy this, I might resurrect some of my other Last Kiss comics that appeared in CBG!
Original Vintage Art & Text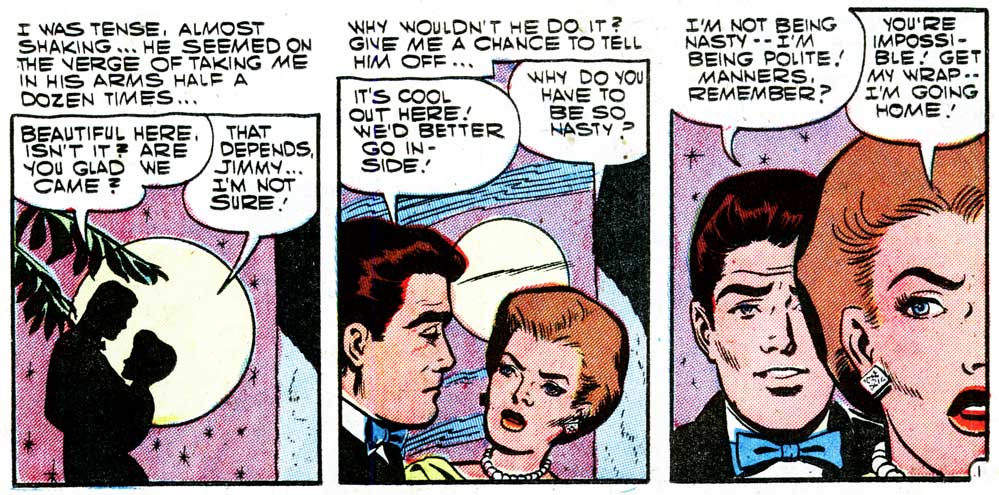 Art by Art Cappello & Dick Giordano from the story "No Kiss Tonight" in First Kiss #1, 1957. Published by Charlton.
Curious to see more? Click the link to read the entire vintage comic book. This panel is from Page 19 of ComicBookPlus.com's presentation of the comic.